Lemon Curd Shortbread Tart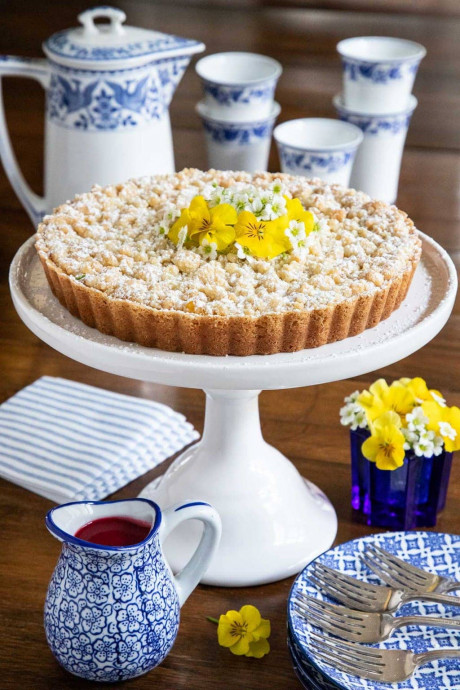 With a buttery, press-in crust and crumb topping (made from the same dough) and an easy lemon curd filling, this heavenly Lemon Curd Shortbread Tart is beyond delicious!
Other than the bowl it requires to make the lemon curd, this Lemon Curd Shortbread Tart is a one-bowl, no-mixer recipe with just a few simple ingredients. The shortbread dough, made from butter, sugar and flour, is used for the press-in crust as well as the delicious crumb topping. Although I don't mind getting my rolling pin out for holiday or special occasion cookies, I love a press-in crust for a quick, easy dessert.
Ingredients:
8 ounces very soft butter
1 cup granulated sugar
1 teaspoon pure vanilla extract
¼ teaspoon salt
1 ¾ cups all-purpose flour
¾ cup almond flour
1 ¼ cups Ridiculously Easy Lemon Curd