Sugar Free Peanut Butter Cheesecake Ice Cream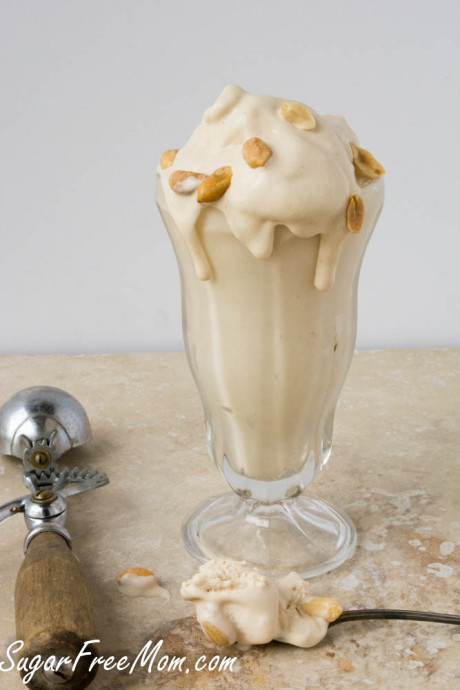 Sugar Free Peanut Butter Cheesecake Ice Cream made with just a few ingredients and easy enough for a child to make at home! It's Keto, Low Carb, and can be made dairy free!
No heat cooking is where I feel comfortable to begin with my 12 year old.
So I am starting with a recipe for ice cream of course, because who doesn't want to learn to make their own ice cream right?
Since Peanut Butter is my daughters favorite as well as mine and my hubbies we went indulgent. But not so indulgent that you can't enjoy this at least once a week if not a little more perhaps. The ingredients needed are every day staples I always have in my fridge and pantry. Made with just 6 ingredients and an ice cream machine and a few minutes of churning time and done! No heat, no eggs and oh so delicious!
Ingredients:
2 ½ cups Almond Milk unsweetened
½ cup peanut butter unsweetened
8 ounces cream cheese
½ cup Swerve Confectioners sweetener
1 teaspoon vanilla extract
1 teaspoon toffee flavored liquid steiva or vanilla stevia