Honey Lemon Curd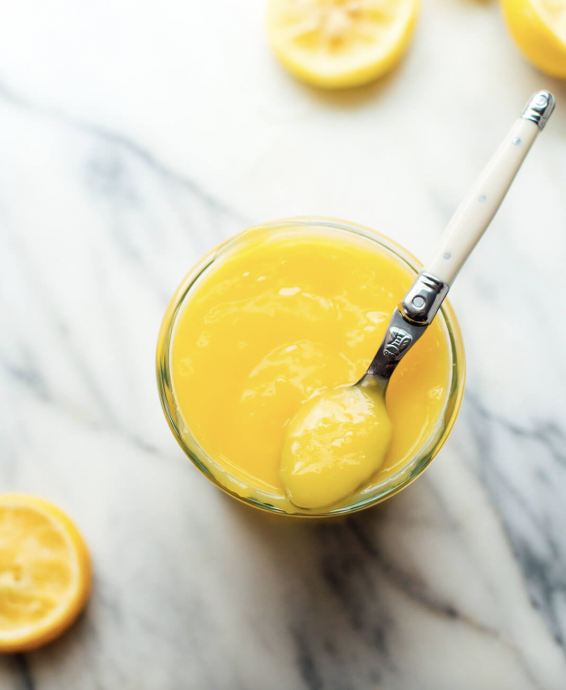 This lemon curd is perfect for this moment in time, as citrus is still in season and bright colors start popping up around us. In fact, it's the very same shade of yellow as the daffodils I picked up from Trader Joe's and the forsythia blooming along the fences in my neighborhood.
The curd is tart, but sweet, with extra flavor since it's sweetened with honey instead of plain sugar. It's a seasonal treat that stores well in the freezer for later, in case you want to bottle it up and savor it over the next couple of months.
This curd is both simple and fun to make, with no straining required thanks to the preparation and cooking method. It goes through several distinct phases on its way to becoming so utterly creamy. I can imagine that it would be fun to make with kids around to watch as the lumpy, curdled-looking mixture slowly smooths into luxurious gold liquid, and finally, right at the brink of boiling—it condenses into the most perfect curd you've ever seen. Just like magic.
Ingredients:
4 tablespoons unsalted butter, diced into ½" cubes
⅓ cup honey
4 large egg yolks
2 large eggs
1 tablespoon finely grated lemon zest
⅔ cup fresh lemon juice (from around 4 large or 8 small lemons)