Keto Chocolate Coconut Butter Cups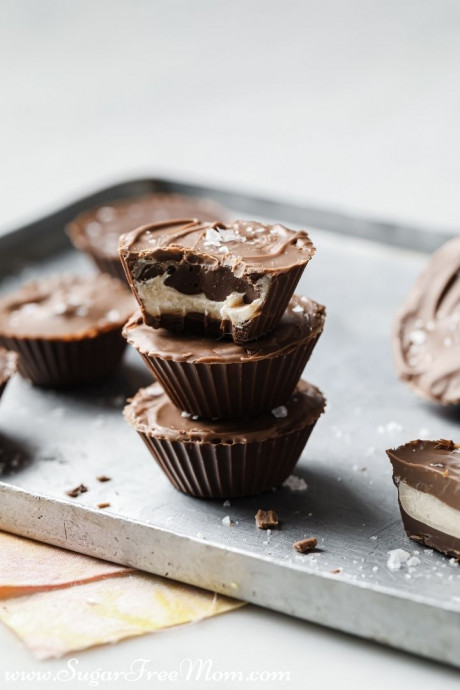 These easy keto chocolate coconut butter cups are a delicious keto sugar free snack that requires just 2 ingredients and are super satisfying because of the healthy fat they include!
There's nothing quite like a super easy chocolate treat when the cravings come. These Sugar-Free Keto Milk Chocolate Coconut Cups are customizable and can be made with dark chocolate if you prefer. These are a high fat and low-carb keto fat bomb made with coconut butter for a creamier and dreamier treat.
These sugar free keto chocolate coconut butter cups are exactly like a peanut butter cup only peanut free!
All the creamy filling, surrounded in sugar free chocolate! Enjoy right out of the fridge or allow to sit out on the counter for a bit and you've got a super creamy center!
Ingredients:
6 ounces Lily's sugar-free creamy milk chocolate bar or 85% dark chocolate
3.5 ounces coconut butter
⅛ teaspoon flaked sea salt Optional