The Best Homemade Bean Dip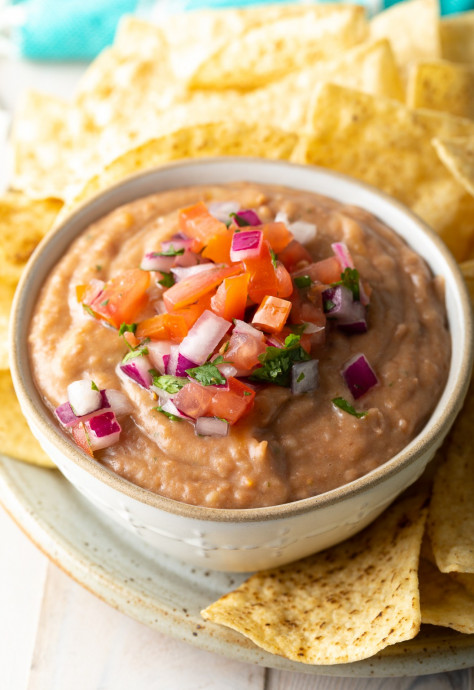 The Best Homemade Bean Dip Recipe – It's easy to make delicious, creamy, scoop-able bean dip right at home! Our restaurant-style bean dip recipe can be made on the stove or using an Instant Pot, with dried or canned beans.Whether we are talking picnics, potlucks, game day gatherings, or backyard barbecues, it isn't really a party unless there are chips and dip involved.
The perfect dip is creamy with a bit of bite, packed with flavor, and appeasing to nearly all dietary needs. It has to pair well with both a chip or cracker and some sort of fresh produce. And bonus points if it can easily be made ahead of time and served at room temperature.
Our Best Homemade Bean Dip Recipe checks all of these boxes, and then some!
Ingredients:
1 pound dried pinto beans
½ large sweet onion, peeled and cut into wedges
4-6 cloves garlic smashed
1 cup pico de gallo
1 cup shredded Mexican blend cheese
1 teaspoon salt