Luxurious, Buttery Creamed Spinach Recipe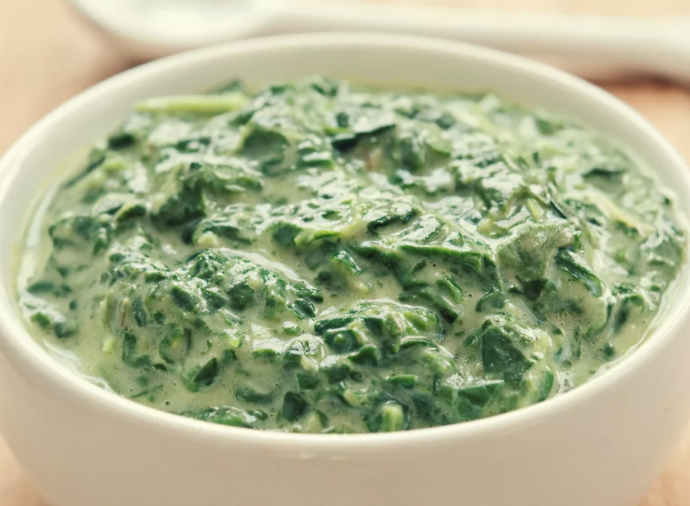 Creamed spinach is so luxuriously creamy and flavorful that it may seem like a time-consuming, complicated recipe. But it's surprisingly simple: just spinach, butter, cream, and parmesan cheese. Puréeing the spinach gives the dish the silky, velvety texture that makes it so satisfying.
A classic accompaniment for steak, creamed spinach goes well with any meat, fish or poultry, like roasted chicken. It also makes a nice addition to pasta dishes such as macaroni and cheese and spaghetti and blends beautifully with other vegetables like parsnips and potatoes.
Even those who claim to dislike spinach will find it hard to turn down a batch of this warm and delicious green when prepared this way.
Ingredients
2 pounds baby spinach leaves, washed
1/2 cup heavy cream
2 ounces (4 tablespoons) unsalted butter
1/4 cup grated Parmesan cheese
Kosher salt, to taste
Freshly ground black pepper, to taste