Pesto Eggs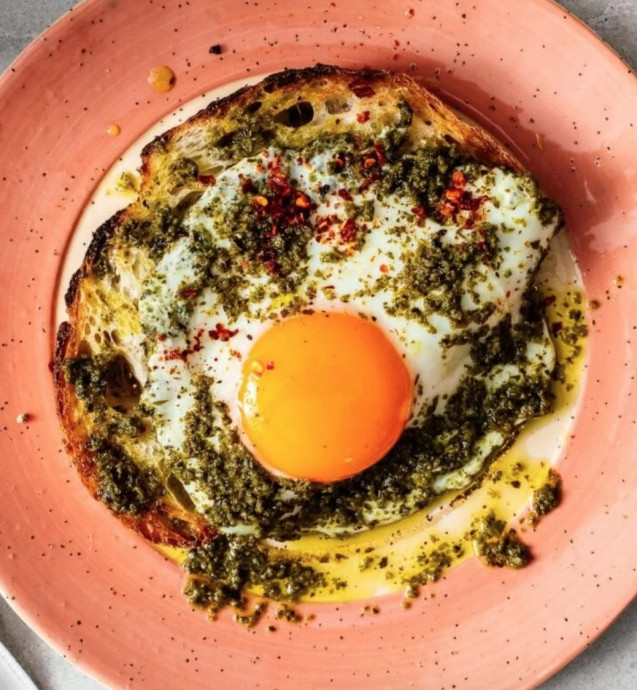 If you're a fan of pesto and eggs, pesto eggs are going to change your life. It's so simple you're going to think it's incredibly silly, but the truth is, sometimes simple things are best! Pesto eggs are the best of both worlds: Italian flavors and breakfast.If you love the flavors of pesto, you'll love these guys. You get a huge fresh hit of basil, loads of garlic, cheesy parmesan, olive oil, and nutty toasted pine nuts. All the pesto flavors combine with the richness and crispiness of a fried egg. Finish it off with a sprinkle of flaky sea salt and chili flakes and you'll be in breakfast heaven.
Tips
keep the heat on low so the pesto doesn't burn
store bought pesto works but if you have the time, homemade pesto is insanely delicious!
try the eggs scrambled instead of sunny side up
Ingredients:
1-2 tbsp pesto
1 large egg