Peanut Butter Breakfast Oatmeal Bowl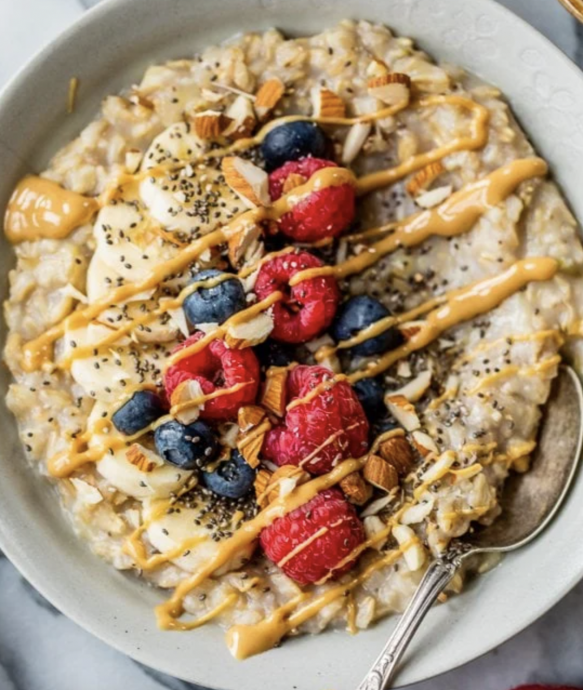 This Peanut Butter Breakfast Oatmeal Bowl is a healthy breakfast in a bowl. It's colorful, loaded with fiber and protein, and sweetened naturally with fruit.
This oatmeal bowl is a heart-healthy breakfast and a great way to start the morning. Although the carbs are high in this oatmeal bowl recipe, it's loaded with whole grains and fruit with over 11 grams of fiber and 11 grams of protein. This is a great way to get all your fruit into one meal and I love eating a rainbow of colors which has a variety of vitamins and minerals.I don't add sugar to my oats. Instead, I use ripe mashed banana to naturally sweeten them, which make the oats sweet enough for me. Feel free to drizzle some honey or maple over the oatmeal if you like them sweeter.
Ingredients:
1 medium banana, sliced
1/3 cup quick or rolled oats
1/4 cup raspberries
1/4 cup blueberries
1 tablespoon chopped almonds
1 teaspoon chia seeds
1 tablespoon creamy peanut butter, melted 30 to 60 seconds in the microwave.