Roasted Fairy Tale Eggplants With Mint and Feta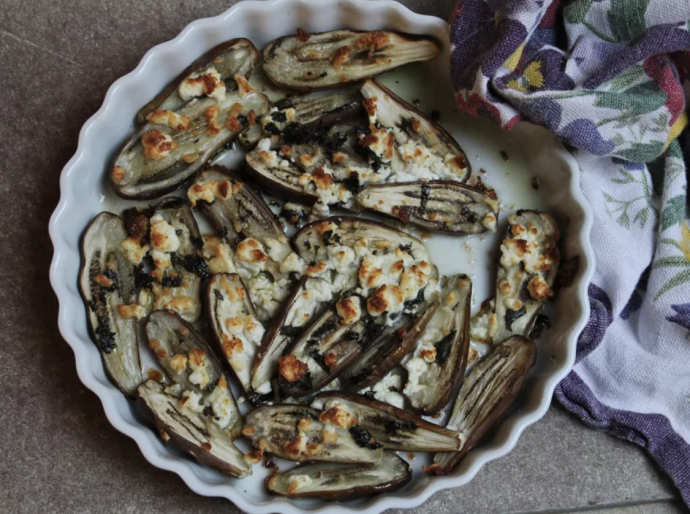 This delightful, summer side dish features tiny Fairy Tale eggplants strewn with mint and topped with crumbled feta cheese. The recipe is as simple as layering the ingredients in a baking dish and popping in the oven. The result is a creamy and flavorful mixture that is perfect to serve as an appetizer or first course when eating al fresco.
Farmers markets or specialty grocers are your best bet for finding the baby eggplants, but if you don't have any luck, slender Japanese eggplants or even full-sized eggplants can work, though you may need to increase both the other ingredient quantities as well as the cooking time accordingly.
Ingredients
8 ounces Fairy Tale eggplants, trimmed and halved lengthwise
Pinch kosher salt
2 tablespoons extra-virgin olive oil, divided
1 tablespoons finely chopped fresh mint
1 1/2 ounces feta cheese, crumbled
Pinch zaatar