Gluten Free Buttermilk Pancakes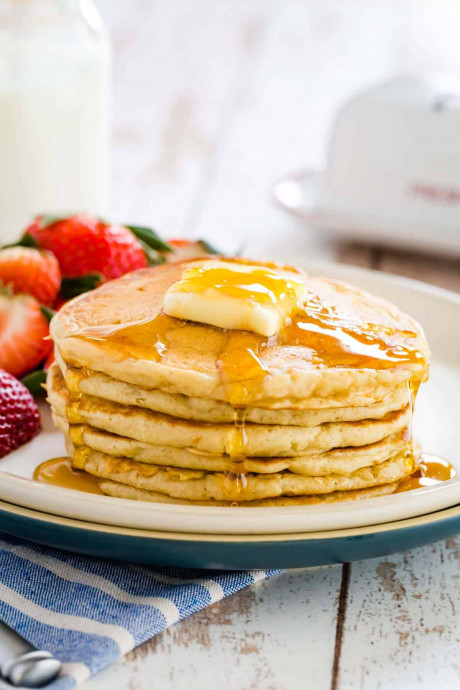 These are the fluffiest Gluten Free Buttermilk Pancakes of all time! Enjoy everything you love and crave about a classic, All-American buttermilk pancake breakfast, minus any gluten. This easy pancake recipe sizzles up in the skillet in under 20 minutes!
You can actually make this recipe ahead of time in more ways than one! Ready for the fluffiest gluten-free version of pancakes that tastes just like the original? The key is using simple, good quality ingredients that won't leave these gluten-free pancakes dense or gummy.
Make the Dry Pancake Mix Ahead: Combine and store only the dry ingredients as a ready-to-go, homemade gluten-free buttermilk pancake mix! Keep the mix in an airtight container in your pantry (away from sunlight). Combine it with the wet ingredients when you're ready to use it!
Make the Batter Ahead: You can also mix the pancake batter ahead and keep it stored airtight in the fridge for up to 3 days. Just heat your pan whenever you're ready, and cook your pancakes as usual!
Ingredients:
1 cup gluten free flour (Bob's Red Mill 1-to-1 baking blend is recommended)
1 Tbsp granulated sugar
1 tsp baking powder
1/2 tsp baking soda
1/4 tsp salt
1 cup buttermilk or 1 Tbsp lemon juice or white vinegar plus milk to make a total of 1 cup
1 large egg
2 Tbsp unsalted butter melted and cooled
1 tsp vanilla extract
Oil or cooking spray
Optional: 1 cup of blueberries