Easy Lemon Cream Cheese Danish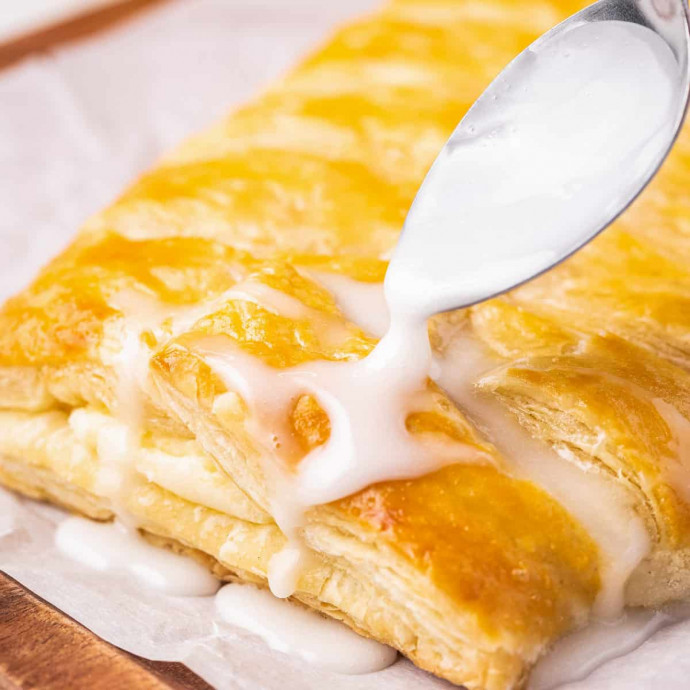 This shortcut recipe for a Cheese Danish is made with store-bought puff pastry dough and a lemony sweet cream cheese filling. Buttery, flaky, and sweet, this recipe is perfect for a decadent breakfast or brunch! A cheese danish is my favorite pastry of all time, but a lot of the time, my patience for making my own dough (especially in the morning), is nonexistent.
Here's where the store-bought puff pastry comes into play! I love to grab a box when I'm at the store and keep it on hand in my freezer. It thaws relatively quickly, so I can just toss it in the refrigerator the night before.
You'll love how easy this is to put together (and customize!), and one bite of the perfectly flaky crust and sweet creamy center, and you'll be in heaven!
I've kept the lemon flavor present, but not crazy over the top, so there's plenty of options when it comes to other flavors to add.
Ingredients:
Filling
12 oz cream cheese softened to room temperature
1/2 cup powdered sugar whisked to remove any lumps
1/2 tsp vanilla extract or vanilla bean paste
1/2 tsp almond extract
zest of 1 large lemon
1/2 large lemon juiced
Dough
1 sheet puff pastry thawed and rolled out a little until it's an even thickness
Egg wash
1 large egg
1 Tbsp water
Sweet lemon glaze
1/2 cup powdered sugar whisked to remove any lumps
1 Tbsp fresh lemon juice
1/2 Tbps heavy cream or milk