Whipped Vanilla shortbread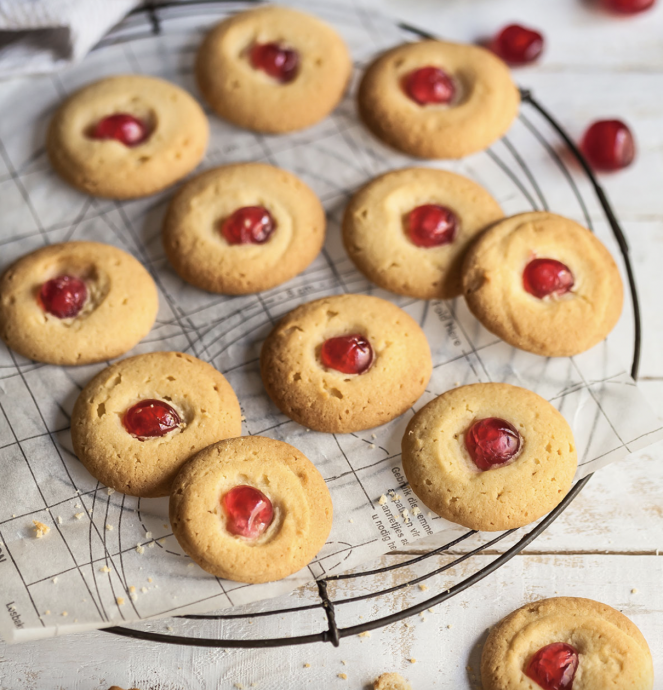 This recipe for whipped vanilla shortbread comes from my second cookbook 'sweet' and is super easy. It makes irresistible melt-in-the-mouth biscuits and was given to me by my good friend Nicky, who now lives in Canada. She makes these all the time for her children, who can't get enough of them. Neither can I. The dough is so light you pipe it into a swirl or round shape and can decorate it with cherries, sprinkles, or chocolate drops.
Because this shortbread recipe makes quite a large batch, halve it if that suits you better, but store them in a sealed container. I doubt they will last very long though.
Ingredients:
500gm butter, room temperature
130gm icing sugar
60gm cornflour
420gm cake flour
5 ml vanilla extract
decorations of your choice (halved glacé cherries, coloured sprinkles, hundreds and thousands, etc.)