Chocolate Eclair Cake Recipe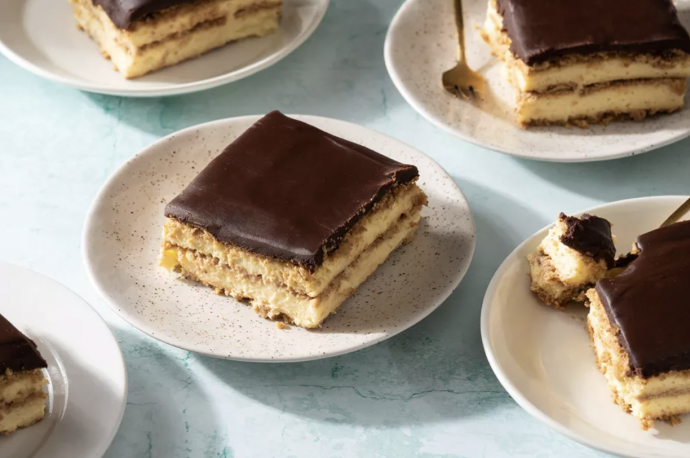 This cake has all of the flair and prestige of traditional eclairs, but without all the work, making it the perfect dessert for holiday gatherings, birthday parties, or picnics. The beauty of this recipe lies in the simplicity. We utilize graham crackers and instant pudding to give you all the nostalgic vibes without the fuss.
This cake requires at least 10 hours chilling time, which can work to your advantage if you're planning family meals or potlucks. Make this cake the night before and then just grab it and go when you're ready to serve the next day. While you may be tempted to dig in right away after assembling, don't skip the chilling time required. There is no way around this step. The cake needs time to set in the fridge overnight so you get perfect slices. Slicing without chilling will result in a soupy mess. Additionally, the pudding and cream layers between the graham crackers soften overnight, creating a delicious texture.
This recipe has homemade whipped cream and ganache, but you can make this even quicker by swapping in frozen whipped topping and canned chocolate frosting if you're really in a rush.
Ingredients
2 (3.4 ounce) packages instant vanilla pudding
1 vanilla bean pod, scraped
3 1/2 cups milk
3 tablespoons water
1 1/2 teaspoons unflavored powdered gelatin
3 1/4 cups heavy cream, divided
1 1/2 cups semisweet chocolate chips
1/4 cup light corn syrup
1 (14.4 oz) box graham crackers