Chipotle Cheddar Biscuits With Fresh Basil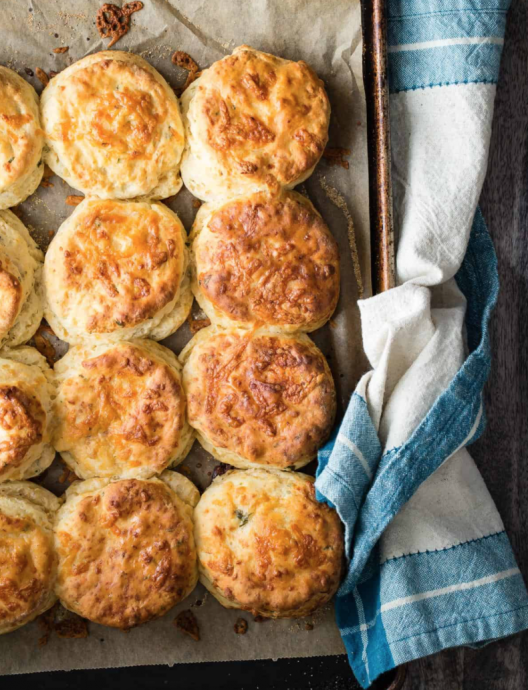 Flaky Cheddar Biscuits with chipotle cheddar cheese and fresh basil . These are the easiest biscuits to make and perfect for pairing with your favorite beef chili or an awesome breakfast sandwich!
Whoever decided to add biscuits as a side to their dinner was a genius! Things can get even sassier if you add handfuls of melted cheddar and fresh basil to the dough. And should we talk about how easy it is to actually make biscuits? Homemade is a billion times better than any store bought biscuit which probably started it's life happy enough and then was shot down a conveyor belt, shoved in a box and frozen solid.
That's how most biscuits will get back to you. Supposedly it's convenient but guys, making biscuits from scratch takes about 40 minutes from mixing to munching. You can add all sorts of other ingredients like pumpkin or hummus, maybe blanket them in garlic butter. You can also fill these cheddar biscuits with something awesome, like bacon and egg or grilled sausage.
Ingredients:
3 cups all-purpose flour
1 teaspoon baking soda
1 1/2 tablespoons baking powder
1 1/2 teaspoons kosher salt
9 tablespoons butter cold and chopped into cubes
1 1/2 cups buttermilk
2 1/4 cups grated Cabot Chipotle Cheddar divided
1 cup roughly torn/chopped fresh basil leaves
3 tablespoons milk