The Best Grilled Chicken Marinade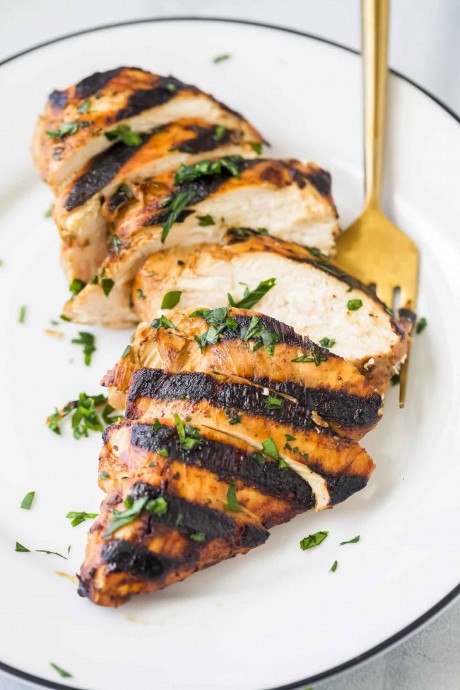 Get ready to bite into the best-grilled chicken you've ever tasted. This tangy, herby, garlicky Balsamic Marinade packs your chicken with a mouthwatering flavor and makes it explode with juicy goodness!
Grilled chicken always hits the spot when it's prepared with the help of a good old marinade. The marination process doesn't just infuse the meat with flavor – it also helps the chicken come out insanely tender and juicy! There are tons of tasty chicken marinades out there, but this tangy balsamic herb version totally reigns supreme.
It's made with a modest ingredient lineup that certainly doesn't skimp on flavor. Once the chicken is seared on the grill, it's bound to go wonderfully with all sorts of side dishes. I also love cutting it up and adding it to salads, tacos, sandwiches and more!
Ingredients:
1 garlic clove, minced
1 tablespoon fresh thyme
1/2 tablespoon fresh rosemary
1 teaspoon dijon mustard
1 teaspoon honey
1 1/2 tablespoon tamari sauce
2 tablespoons balsamic vinegar
3 tablespoons olive oil
salt + pepper to taste
5 boneless skinless chicken breasts