Italian Herb Oven Fries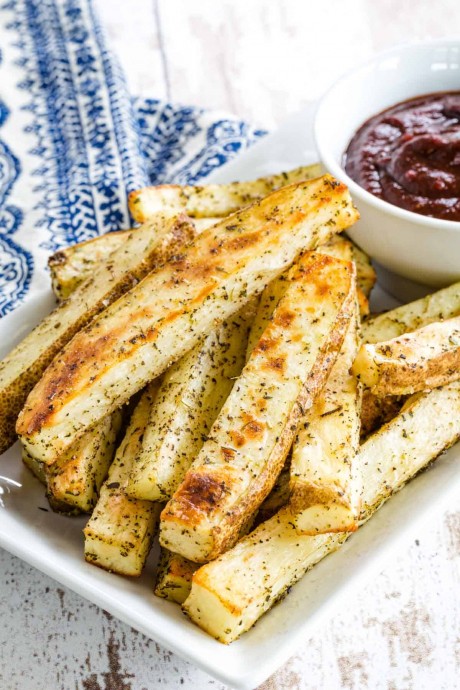 These easy Homemade Baked French Fries are seasoned with Italian herbs and roasted in the oven until they're nice and crispy. Made with just a few ingredients and minimal oil, they're the best kind of comfort food!
There are tons of tasty ways to season french fries, but all of the yummiest fries have one thing in common – they're crispy on the outside and soft on the inside. These simple oven-baked fries are no exception. Their spot-on texture is only enhanced by their classic Italian flavor.
That being said, you can count on this recipe to help you create any kind of french fries you're in the mood for – and to help you knock them out of the park. There's no need to haul out your deep frier or fuss around with a pan of hot oil. You simply cut up your potatoes, soak them in some water, season them and bake away!
Ingredients:
1 lb russet potatoes
1 tbsp olive oil
kosher salt & freshly ground pepper to taste
1 tsp Italian seasoning or other herbs/seasonings