Avocado Toast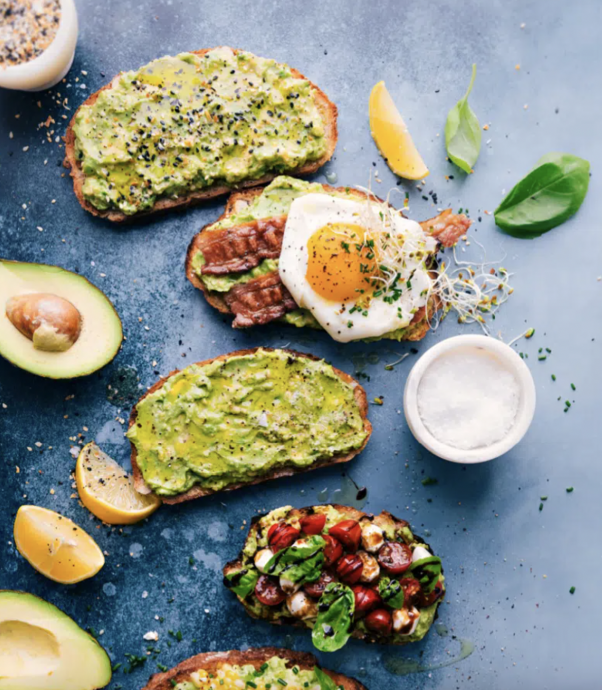 The best Avocado Toast recipes ever — five different ways to make this nutritious, filling, and tasty breakfast, snack, or lunch! After 5+ years of regularly enjoying Avo Toast, I've narrowed down my family's top favorites and am sharing them all here.
This post breaks down all five recipes with plenty of tips, tricks, and everything you need to know about this popular breakfast recipe.
It's very rare that my kitchen isn't stocked up with at least one bag of avocados — we add them to practically everything. And if by some miracle they haven't been used up by the end of the week, they're sure to make it into a big batch of guacamole or a hearty bowl of avocado salsa!
They are most often mashed and added to the top of toasted bread — a go-to breakfast at my home. But they aren't limited to just breakfast; we like 'em for lunches, snacks, and even the occasional dinner.
Not only is Avo Toast ridiculously quick and easy to make, but it's also extremely satiating, very nutritious, and above all, absolutely delectable.
Ingredients:
1 slice sturdy whole-grain bread, toasted (Note 1)
1/2 small-medium avocado (Note 2)
1/2 teaspoon fresh lemon juice
Fine sea salt and cracked pepper
1/2 teaspoon extra virgin olive oil, optional
Optional toppings: 1/8 tsp. garlic powder, Maldon sea salt flakes, red pepper flakes
Everything Bagel Toast
Everything bagel seasoning
Breakfast Avocado Toast
1 large egg
2 slices bacon
Optional: thinly sliced fresh chives
Sweet Corn & Herb
1 small ear fresh sweet corn
Crumbled goat cheese (or feta)
Fresh chives & basil (or just basil)
Caprese
Cherry tomatoes,
Mozzarella pearls
Balsamic glaze
Optional: fresh basil