Easy Pizza Crostini Appetizer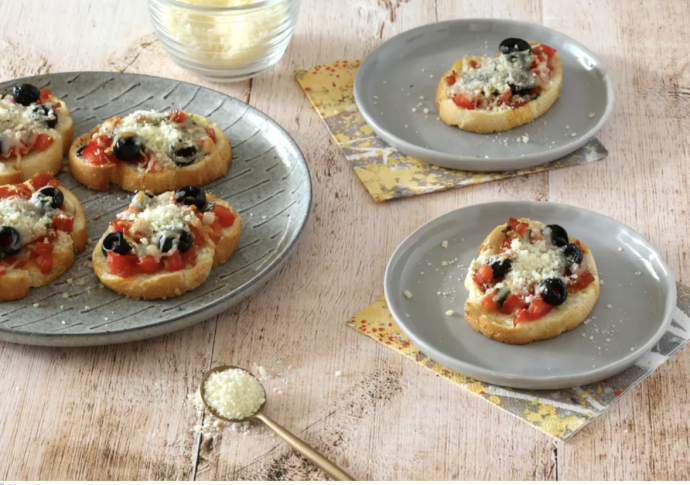 These tasty pizza crostini appetizers are super easy to prepare with a loaf of French bread and some simple chopped and sliced pizza toppings. Feel free to vary the toppings with your favorite combinations. If you have vegetarian guests or family members, replace the pepperoni with chopped jalapeño peppers, sweet bell peppers, or mushrooms. Or, you might choose a different meat for the crostini. Cooked diced bacon, minced ham, or ground meat are all excellent choices. See the tips and variations for more creative topping ideas.
The word crostini means "little crusts" in Italian. If you only have one, it is a "crostino." Crostini are grilled or toasted slices of bread which are usually topped with cheese, meat, or vegetables. Crostini are excellent for parties because they are so easy to prepare and cook. The crostini can be made in advance and cooked as they are needed.
Ingredients
1 loaf French bread, a baguette, sliced about 1/2-inch thick
2 tablespoons olive oil
2 cloves garlic, halved
2 plum tomatoes, finely chopped
1/3 cup pepperoni, chopped or mini pepperoni
1 tablespoon onion, finely chopped
2 to 3 tablespoons black olives, sliced or chopped
4 ounces mozzarella cheese, finely shredded; or a pizza blend
2 tablespoons fresh basil, chopped
Grated Parmesan cheese, for serving
Pizza sauce or marinara sauce, for serving