Caprese Roast Beef Sandwich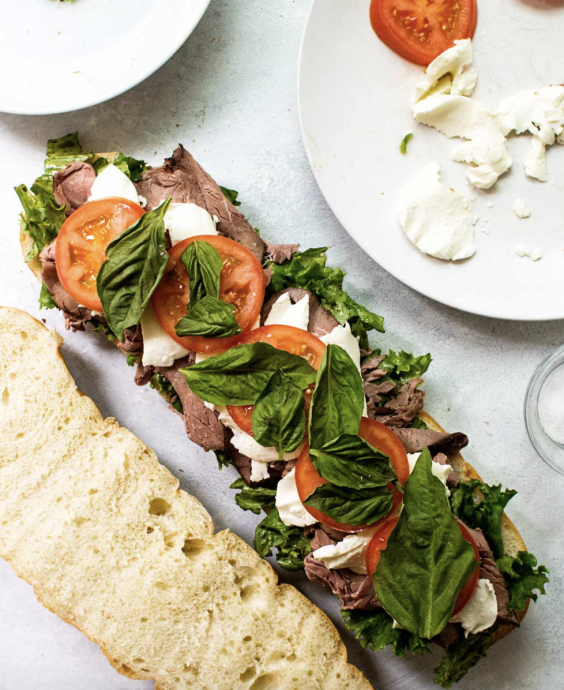 Whena caprese salad joins forces with a sandwich you get a fresh and summery roast beef sandwich that you'll want to make for all your summer get-togethers. It's made with soft Italian bread that's topped with deli roast beef, lettuce, tomatoes, and fresh mozzarella. Add a zingy balsamic dressing for the finishing touch.
Deli-sliced roast beef, juicy tomatoes, greens tossed in a tangy dressing along with slices of creamy fresh mozzarella and a pop of fresh basil is how I take a classic Italian caprese salad and marry it with a sandwich.
This big roast beef sandwich feeds several people and is the perfect take-along for all your summer get-togethers, picnics, or random-Tuesday-night-hot-weather-dinner.
Ingredients:
2 teaspoons balsamic vinegar
1/4 teaspoon dried Italian seasoning
3 teaspoons olive oil
kosher salt and pepper
3 cup torn green leaf lettuce
1 (16-oz) loaf of soft Italian bread, sliced in half horizontally
1 pound deli-sliced roast beef
8 ounces fresh mozzarella, thinly sliced
1 large tomatoes, sliced
10 fresh basil leaves