Pineapple Chicken Thighs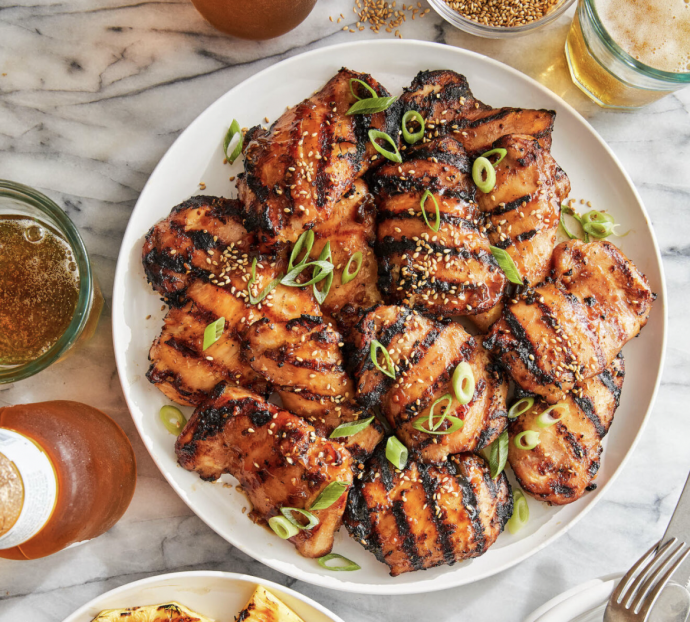 With the summer heat rolling in, I will very much be firing up the grill for these epic pineapple chicken thighs all season long. So juicy and tender, these bad boys are complemented by charred pineapple rounds (that you can throw on the grill the last few minutes of cooking the chicken), giving you that perfect combination of sweet and savory.
MARINADE
I highly recommend staying within the 2-4 hour range. Any longer and it may get too salty (with a weird texture).
Ingredients:
2/3 cup teriyaki sauce
3 cloves garlic, minced
1 tablespoon freshly grated ginger
1 tablespoon toasted sesame oil
Kosher salt and freshly ground black pepper, to taste
2 pounds boneless, skinless chicken thighs
1 large pineapple, peeled and cut into 3/4-inch-thick rounds
3 tablespoons canola oil
2 green onions, thinly sliced
2 teaspoons toasted sesame seeds