Tomato Cucumber Salad with Mint and Feta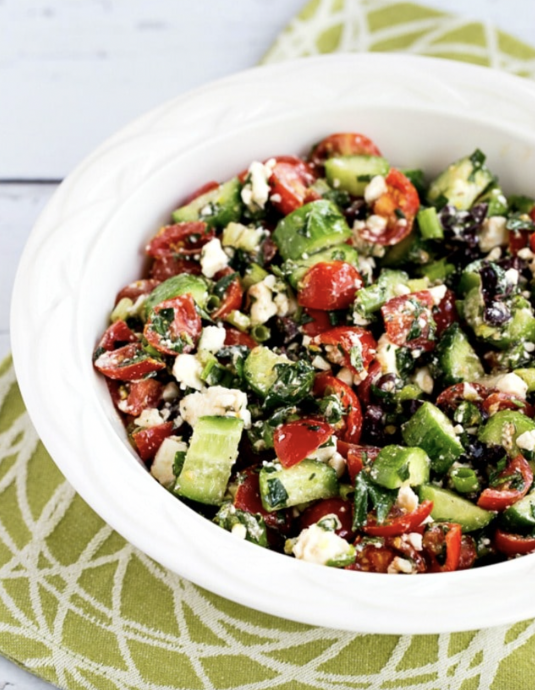 Salads that feature tomatoes and cucumbers are a classic combination found in cuisines all over the world, and today I'm reminding you about this special Tomato Cucumber Salad with Mint and Feta that I make every summer. This is not just an ordinary salad with tomatoes and cucumbers!
It's the way the tomatoes and the Feta are marinated separately with lemon, mint, and thyme before the salad ingredients are combined that makes this salad so good and trust me, that extra hour of marinating time will make so much difference! And this salad is perfect to make with cherry tomatoes in early summer when you don't have fresh garden tomatoes yet, but are starting to crave tomatoes.