Detox Rainbow Roll-Ups with Peanut Sauce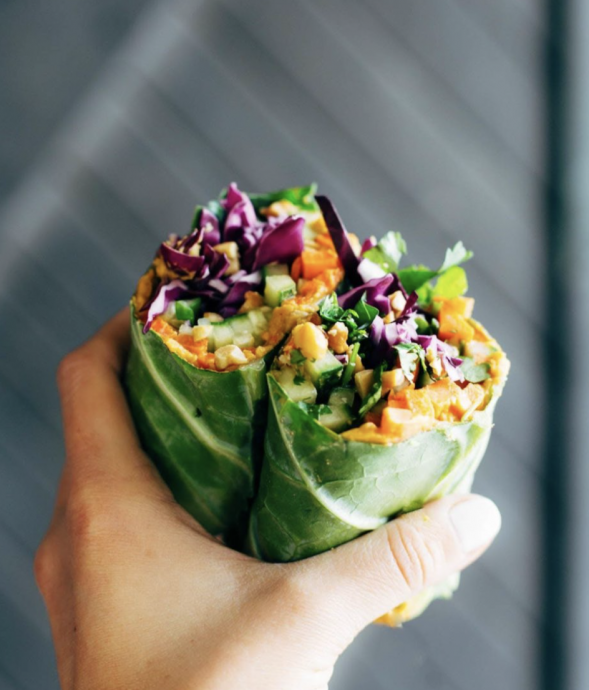 These Rainbow Roll-Ups were inspired by these roll ups which are similarly detox-friendly and equally as delicious but a little lacking in the beautiful colors department. I actually made THOSE roll-ups for a blog post, but then realized: I think I'd like to make a new version of these, and I'd like to give it some more color and crunch.
And maybe a little curry hummus.
And maybe a little (LOT) of peanut sauce for dipping.
Ingredients:
Rainbow Roll-Ups:
carrots, cut into matchsticks
cucumbers, cut into matchsticks
red cabbage
curry hummus
cooked rice or quinoa (optional)
peanuts and cilantro
collard greens (leaf)
Peanut Sauce:
3/4 cup peanut butter
1/4 cup soy sauce (tamari or coconut aminos if gluten free)
1/4 cup rice vinegar
1/4 cup water
2 tablespoons honey
1 clove garlic