Grilled Cauliflower Recipe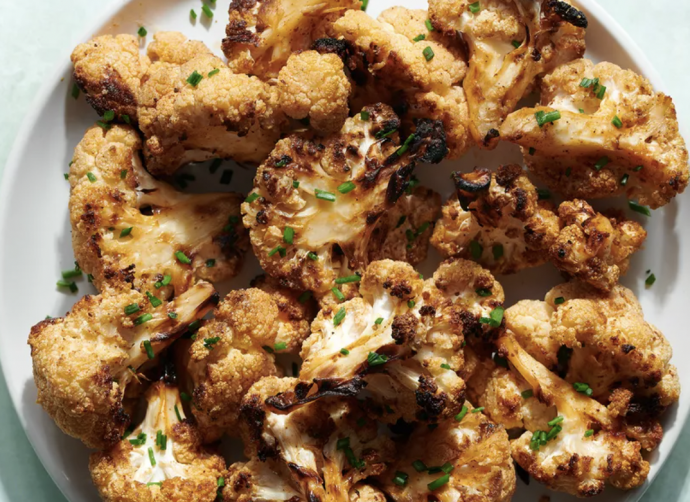 Grilling is one of the best ways we know of to cook cauliflower. It's also one of the easiest. This grilled cauliflower is simply seasoned with olive oil, salt, and chili powder. After grilling the florets, the juice of the lemon is squeezed on them, and then they're garnished with freshly chopped chives.
The only part of the job that's even remotely tricky to make this grilled cauliflower is breaking down the cauliflower. We like to trim off the stem and remove as many of the leaves as possible, and then go around the bottom using the point of a knife to remove whole florets from the stalk. Any huge florets can be halved or even quartered so that they are about bite-sized. It's best if you slice down the center of the stem of the floret and then gently break it apart, rather than slicing all the way through. Smaller florets can be left intact.
These are delicious on their own as a grilled vegetarian dish or served as a side dish. You can serve these with grilled steaks, fish, or chicken, and some roasted potatoes, and a tossed salad if you'd like.
Ingredients
1 large head cauliflower, broken down as described above
2 tablespoons olive oil
2 teaspoons kosher salt
1 teaspoon chili powder
1/2 medium lemon
2 tablespoons thinly sliced chives, for garnish