Smash Burgers with House Sauce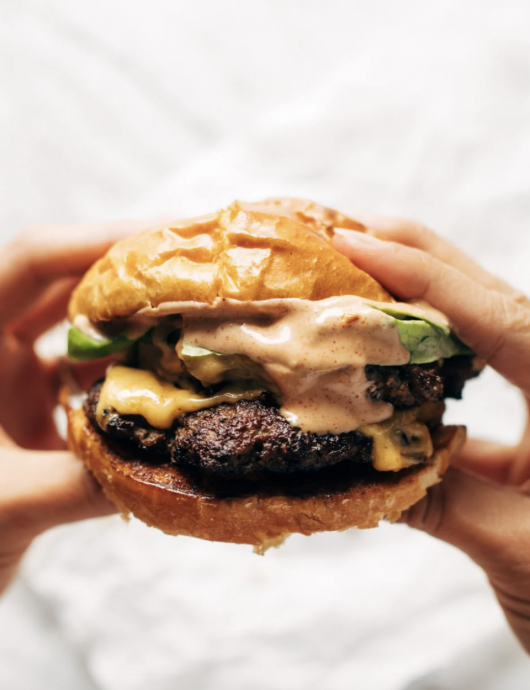 The famous Smash Burger! Deeply crisped, craggy, juicy, squashed patties covered with melty cheese, piled on a buttery bun, and topped with a dreamy zip of secret sauce.
Oh, the smash burger. The deeply crisped, craggy, juicy, squashed patty. The drip-melt of the cheese. The pile of your burger essentials like bright sweet tomato, ruffly lettuce, fried onions if you are a star. The buttery toast of the brioche bun. The dreamy zip of the secret sauce.
Are you drooling? Crying? Screaming? Some combination of all three? Welp, us too. So, don your aprons for this one, folks (you'll need it). This is an absolute burger game-changer.
Ingredients:
Smash Burger Sauce (for mixing with the ground beef)
4 tablespoons butter
1 tablespoon Worcestershire sauce
a couple swishes of fish sauce (about 1 teaspoon)
1 teaspoon smoked paprika
Burger Essentials and Toppings
1 lb. ground beef (80/20 is ideal)
Brioche buns
American cheese (the good kind from the deli)
House Sauce (see notes for recipe – do not skip! this stuff is magical)
Other toppings you might like: diced or sliced onions (sautéed for an extra level up), lettuce, tomato, or pickles