Roasted Broccoli with Smashed Garlic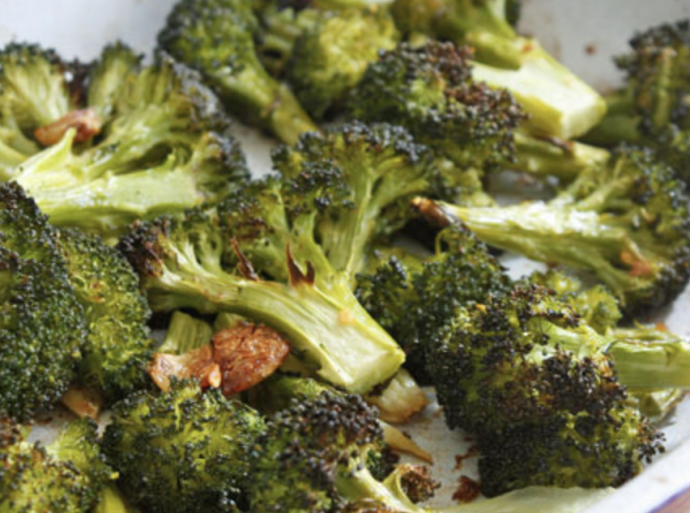 Here's a great way to make broccoli if you are tired of making it the same old way. Roasting broccoli with garlic creates a sweet, nutty delicious flavor and the aroma that wafts through your kitchen will make everyone asking when's dinner ready.
This is a simple, yet elegant side dish. I like it topped with shaved Parmesan but you can also add red pepper flakes or top it with fresh lemon juice.
Ingredients:
1 1/2 lbs broccoli florets, cut long with part of stem
6 cloves garlic, smashed
2 tbsp extra virgin olive oil
kosher salt and fresh pepper