Easy English Summer Pudding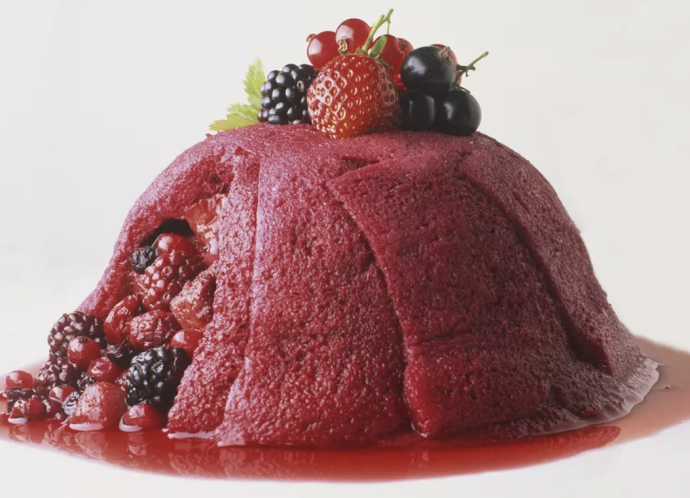 When you have an abundance of summer berry fruits on your hands, one of the best ways of serving them is in an English Summer Pudding. The recipe is so easy, and the results are so delicious, you won't be able to resist. It contains all the tastes of summer in one dish!
Which berries you use is up to you. Soft summer fruits suitable for Summer Pudding must have a rich, strong, color and flavor. Great berries to use include raspberries, strawberries, red and blackcurrants, damsons, and blackberries. The berry juice is also very important, so make sure your berries are ripe. You can also use a mix of frozen berries too, just make sure they are thoroughly defrosted before you use them.
Use a good loaf of bread for the pudding. Cheap, sliced bread gives totally the wrong texture.
Ingredients
2 tablespoons water
3/4 cup (150 grams) superfine sugar
1 pound (450 grams) mixed summer fruits, as available, washed
4 to 6 ounces (100 to 150 grams) white bread, sliced and crusts removed
2 cups whipped cream, or custard