Perfect cheese scones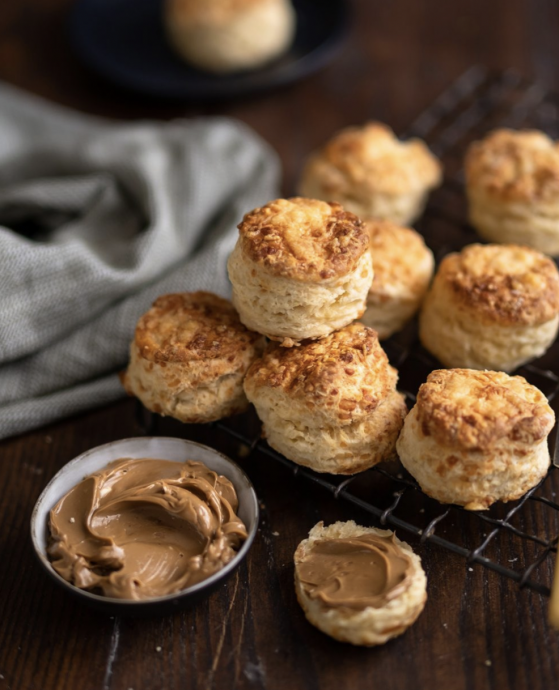 These are my perfect cheese scones. A very nostalgic recipe for me and I think I have found the perfect ratios here. They are light and fluffy and very cheesy.
I made a whipped Bovril butter to go with them. Who doesn't love a slathering of butter on a hot scone? Whipping butter makes it so easy to spread. Any leftover can be used on toast. Use Marmite if you prefer.
Ingredients:
Cheese scones:
450gms self-raising flour (or 450gms cake flour with 6 tsp baking powder)
1 tsp salt
1 Tbsp English Mustard powder
2 Tbsp finely chopped chives (optional)
100gms butter, frozen or very cold, grated
250gms very mature Cheddar cheese, grated + extra for topping
200ml cold milk
1 large free-range egg (an extra egg to brush the top, optional)
Whipped Bovril butter:
100gms butter, room temperature
1 –2 tablespoons Bovril (however much you like)