Mustard BBQ Chicken Sandwich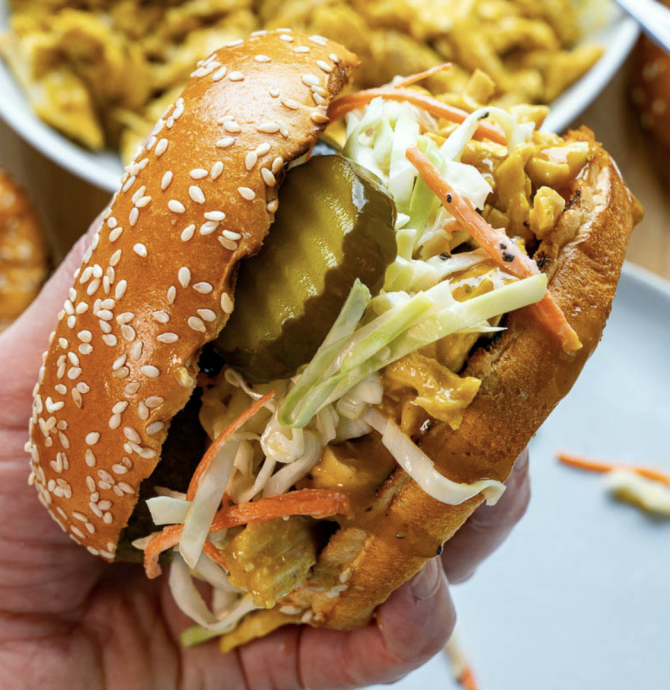 Quick and easy pulled chicken sandwiches in a tasty mustard based BBQ sauce with pickles and slaw!
It's hard to beat a sweet and tangy BBQ chicken sandwich! This chicken sandwich uses moist pulled chicken in a goloden mustard BBQ sauce with a cool and tangy coleslaw, along with a few slices of pickles. If you have the chicken cooked and ready to go you can fix these sandwiches within a few minutes. You can serve the chicken warm or cool making them great for picnics and outdoor meals!
Ingredients:
1 pound shredded cooked chicken, warm
1/2 cup mustard BBQ sauce
4 buns (gluten-free for gluten-free)
1 cup coleslaw
1/2 cup pickle, sliced or diced