Chocolate Cherry Cobbler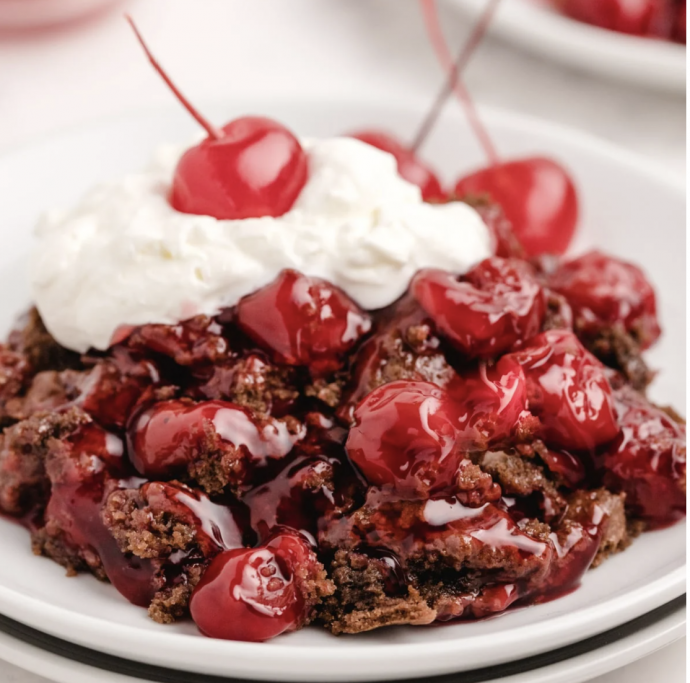 Making cherry cobbler with pie filling is a fun way to save time in the kitchen and still get the delicious flavors you want. There's less prep and cook time needed when you make an easy cobbler with pie filling!
I love pretty much anything with cherries in, and have always particularly loved the cherry and chocolate combination, so when I found this recipe I was thrilled! It is absolutely delicious to eat while warm, especially with a big scoop of vanilla ice cream on top….sooooo good!
Ingredients:
1 ½ cups flour
½ cups sugar
2 tsp baking powder
½ tsp salt
¼ cup butter
¾ cup semi-sweet chocolate chips
¼ cups milk
1 egg
21 oz can cherry pie filling