Chocolate Lasagna (No-Bake Dessert)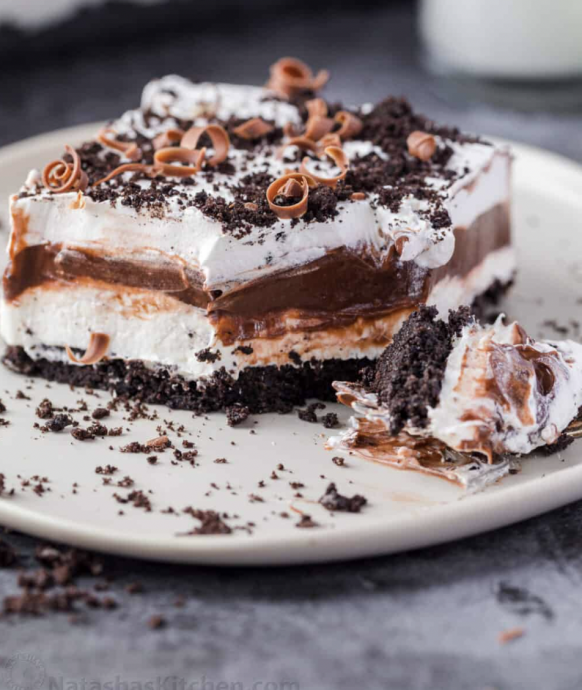 A classic recipe for Chocolate Lasagna. This easy, no-bake dessert is layered with crushed Oreos, cream, and chocolate pudding.
This dessert was made popular by Olive Garden's Chocolate Lasagna. If you like chocolate cake but don't like to bake, you have found yourself a new favorite dessert recipe. The dessert comes together so quickly. The crunchy Oreo crust with a cheesecake layer and chocolate pudding makes for a phenomenal combination of flavors.
Ingredients:
Crust Layer:
14.3 oz pack of Oreos, or 405 grams
6 Tbsp unsalted butter, melted
Chocolate Pudding Layer:
7.8 oz instant chocolate pudding, (two 3.9oz packages)
3 1/4 cup cold whole milk
Top Layer:
8 oz cool whip, refrigerated (whipped topping)