Healthy Pancakes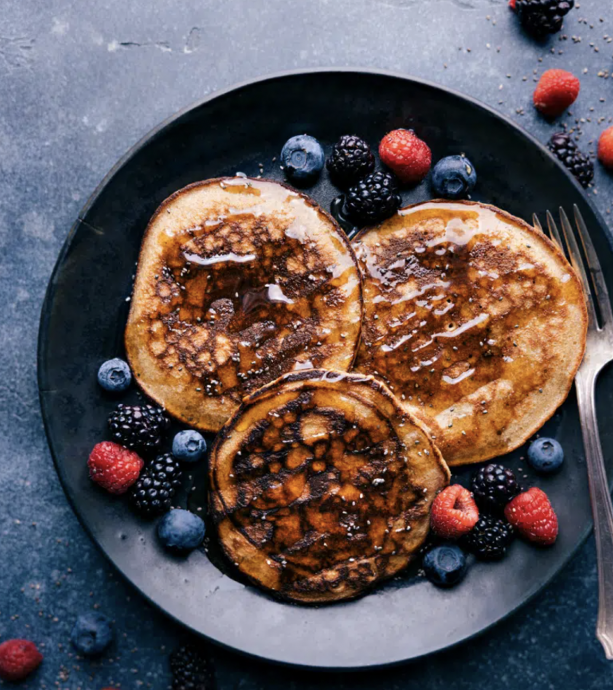 These Healthy Pancakes have a wonderful crisp exterior with perfectly soft & chewy interiors. They're made with better-for-you ingredients without sacrificing texture or flavor! And did we mention they are ridiculously easy to make? Throw everything into a blender and give it a whirl — pancake batter is ready!
Next, give our Healthy Waffles a try! Or start your day with these Healthy Banana Muffins. These Healthy Pancakes are prepared without a banana in the batter, but if you want to add in a banana, try these Healthy Banana Pancakes instead.
Ingredients:
1 cup old-fashioned oats
1/2 cup cashews (Note 1)
2 large eggs
3/4 cup plant-based milk (Note 2)
1/4 cup melted coconut oil (Note 3)
1/4 cup honey or pure maple syrup
2 teaspoons vanilla extract
2 teaspoons baking powder
1/2 teaspoon salt
2 tablespoons cornstarch
Optional: 1/2 teaspoon ground cinnamon, 1/4 teaspoon ground nutmeg
Serving Suggestions: pure maple syrup, fresh fruit, etc.