Perfect Roasted Asparagus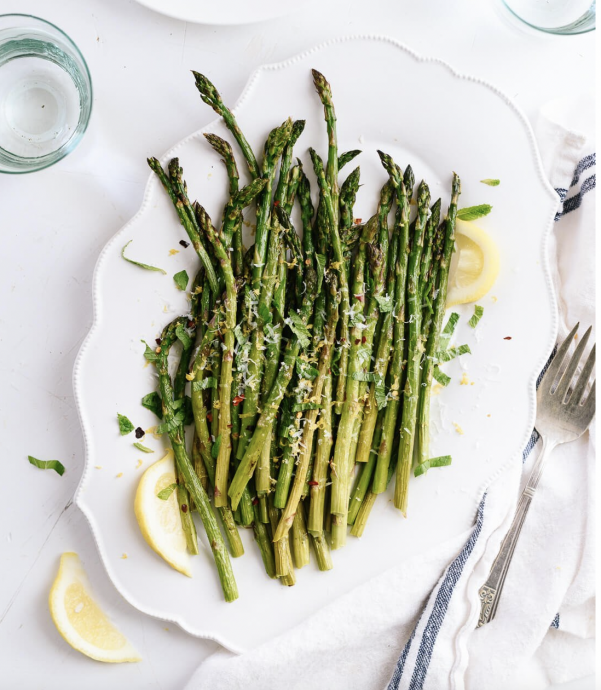 It's asparagus season, and I can't get enough of it. Roasting asparagus brings out its best. The tips get a little crispy in the oven, which I love, and the flavor is more concentrated than it would be if you steamed or sautéed it.
Roasted asparagus is the perfect springtime side dish, whether for brunch or dinner. As a bonus, it's simple to throw together while your main dish cooks on the stove.
Basic roasted asparagus
1 large bunch (about 1 pound) fresh asparagus
1 to 2 teaspoons olive oil
Salt, to taste
Freshly ground black pepper, to taste
My seasonings (use one or all, like I did)
Zest and juice of ½ medium lemon, preferably organic
Lemon wedges, from the remaining ½ lemon
Sprinkle of finely grated Parmesan cheese
Small handful of fresh mint or parsley, finely chopped
Light sprinkle of red pepper flakes
Other options
Pat or two of butter
Light drizzle of balsamic reduction or thick balsamic vinegar
Toasted sliced almonds