Chocolate Covered Frozen Bananas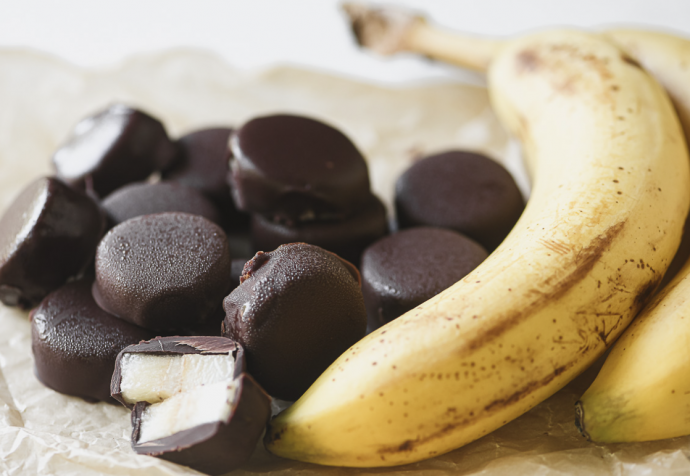 Crazy, but true ~ the frozen banana tastes just like ice cream, and the chocolate shell just adds to the delicious illusion. Since you're making them yourself you can use your favorite chocolate. I like dark, but milk or white works too.
The magic is in the coconut oil, which, when melted with the chocolate, makes a coating that hardens instantly on contact with the cold banana. It's exactly like magic shell chocolate sauce that you pour over ice cream. Same principle.
Ingredients:
2 ripe firm bananas
12 ounces dark chocolate chips or semi sweet bar chocolate, cut in small pieces
4 Tbsp refined coconut oil Note: this is a solid oil that comes in a jar