Coconut Milk Popsicles (Dairy Free)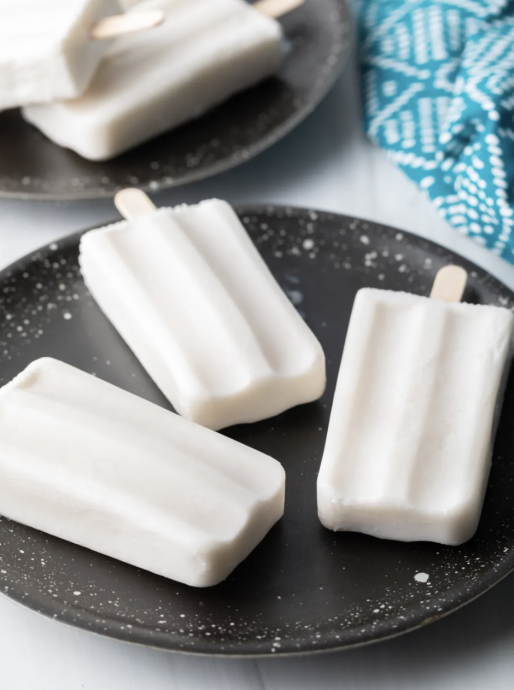 Coconut Milk Popsicles – These dairy-free and vegan popsicles are made with just 5 simple ingredients! They're perfect for a refreshingly sweet (and healthier) summer treat.
As soon as the warm weather hits our family is ready for lots of icy treats. But after noticing how much we were spending on "the good popsicles" in the freezer section, we decided to make our own.
Not only are they more budget-friendly and wrapper-free, but homemade popsicles are also terrific to customize with your favorite flavors and dietary preferences! These rich and creamy Coconut Milk Popsicles are vegan, dairy-free, gluten-free – and can even be made refined sugar-free.
Bonus: Coconut ice pops are easy to prep in only 5 minutes with 5 simple ingredients. Before you know it you'll be enjoying the best sweet, frosty, and (slightly) healthy summertime treats!
Ingredients:
2 – 13.5 ounce cans unsweetened coconut milk full-fat
1 cup shredded sweetened coconut
1/3 cup granulated sugar
1 teaspoon vanilla extract
¼ teaspoon salt