Easy Grilled Asparagus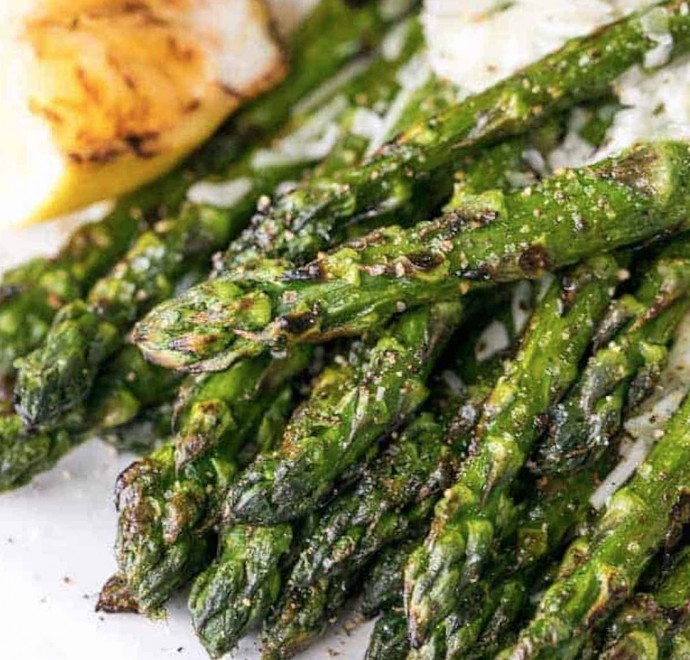 This Easy Grilled Asparagus recipe is simple and flavor packed! Tender spears of grilled asparagus by adding a touch of parmesan cheese and a squeeze of grilled fresh lemon.
Asparagus is a simple, elegant, and healthy side that is packed with flavor and great with almost any meal. Although asparagus can be found year-round at most supermarkets, the spring and summer months are when asparagus is at its peak and generally on sale. And luckily, it is just in time for grilling season.
Grilling veggies in the summer from grilled zucchini to mixed grilled vegetables adds a smoky flavor to any dish.
One of the best things about asparagus is that it is quick to make. It certainly is a summertime treat, especially when it is perfectly grilled until tender-crisp, or steamed with a touch of butter.
Ingredients:
1 bunch asparagus
2 tablespoons olive oil
salt and fresh cracked pepper to taste
1 lemon halved
3-4 tablespoons parmesan cheese freshly grated