Orange Cake (Bolo de Laranja)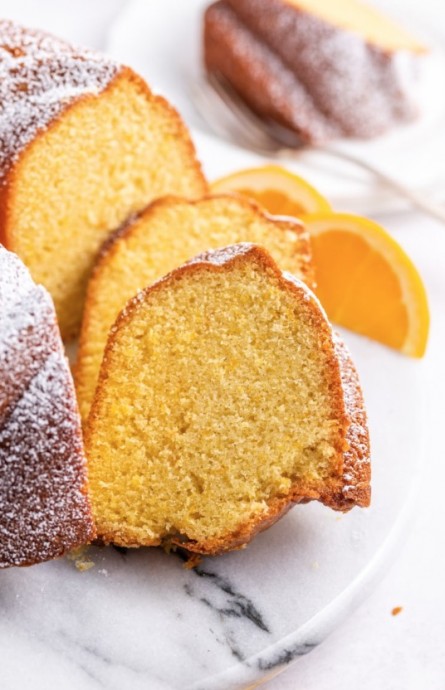 This delicious Orange Cake recipe made in a bundt or tube pan is a traditional, classic Portuguese cake known as Bolo de Laranja. Bake until a cake tester comes out with a few moist crumbs clinging to it, about 1¼ hours. If the top is browning too much as the cake bakes, cover lightly with foil. Transfer to a wire rack and cool for 15 minutes.
Turn the cake out onto the rack and cool completely, then place it in a covered cake stand and let it sit overnight. Just before serving, dust cake with powdered sugar.
Ingredients:
nonstick baking spray with flour
4 to 5 large naval oranges
3½ cups all-purpose flour
1½ teaspoons baking powder
1¾ teaspoons kosher salt
5 large eggs
3 cups granulated white sugar
1½ cups mild extra-virgin olive oil
powdered sugar, for sprinkling