Cheesecake Ice Cream (no-churn)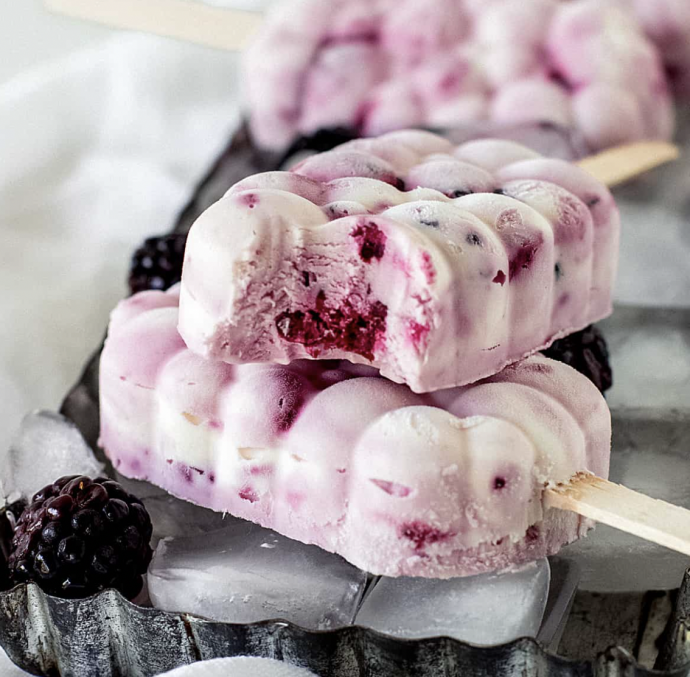 Extremely easy to make and gorgeous, this is the best summer frozen dessert ever! It's an egg-free, no-churn recipe so there's no need to make a custard in the stove or use an ice cream maker. You can add any berry you want or leave it plain, and it's a great project to make with kids. Simply mix, fill the popsicle molds, freeze and eat!
I believe this cheesecake ice cream today is among the best ones, perfect for a cheesecake fan and one of our favorite desserts because it's so ridiculously easy! If you like traditional cheesecake with a berry topping this is straight up your alley.
Ingredients
For the berries:
1 cup berries, fresh or frozen (I used blackberries)
2 tablespoons light brown sugar
2-3 tablespoons water
Or prepare the Basic Blueberry Sauce without the cornstarch, using any berry you want
For the cheesecake ice cream base:
8 oz cream cheese, at room temperature
⅔ cup cream
⅓ cup light brown sugar (white can also be used)
A few gratings of orange zest
¼ teaspoon vanilla
Pinch of sea salt