Strawberry Pie with Jello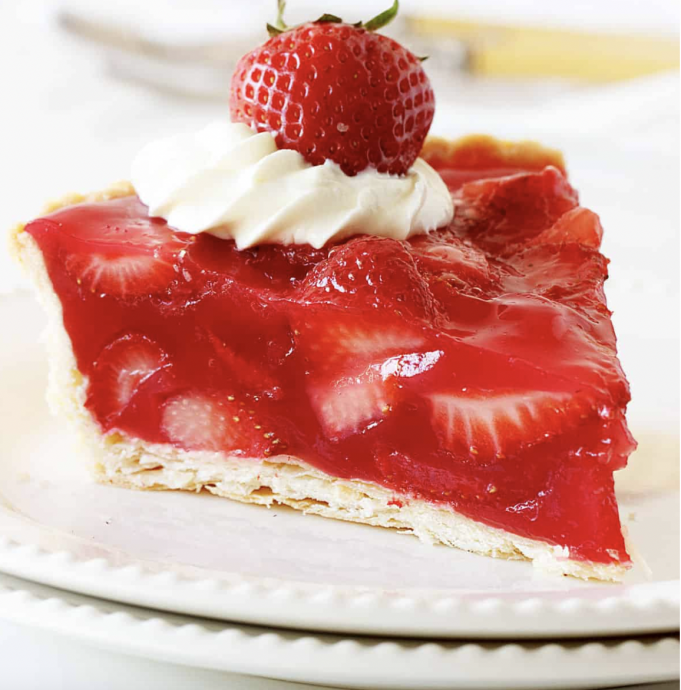 When faced with seasonal fresh strawberries, few desserts are as welcomed as pie, and this version with jello is one of those easy recipes that screams sunny days and outdoor eating, with a sweet well balanced filling and lots of strawberry flavor. It lasts for several days, but I never get to experience that as it disappears so quickly!
This is one of those great recipes that I made one day just because, and it was quickly labeled as one of the family's favorites. A bit of a surprise, as using commercial jello is not something I ever envisioned doing, much less post about it. Yet, here I am. Sometimes a recipe just works and ends up being a delicious dessert alternative, and I'd be doing a disservice not sharing it with you.
It has several steps, but you can make the pie shell in advance or even use store-bought. And the gelatin mixture, which might sound complicated, is very easy to work with.
Ingredients:
For the crust:
1 recipe for Flaky Pie Crust (or Sweet Shortcrust Pastry if you like a sweeter dessert), fully baked
Or use a store-bought one, preferably all-butter
For the filling:
1 ½ pounds (25 ounces) fresh strawberries, weighed after hulled (about 1.8 pounds or 830g if weighed whole)
1 cup sugar
5 tablespoons (1.4 ounces) strawberry jello powder
1 cup water
3 tablespoons cornstarch
1 tablespoon lemon juice
For the topping:
¾ cup heavy cream
2 tablespoons cream cheese
3 tablespoons powdered sugar
8 whole strawberries