Grilled Huli Huli Chicken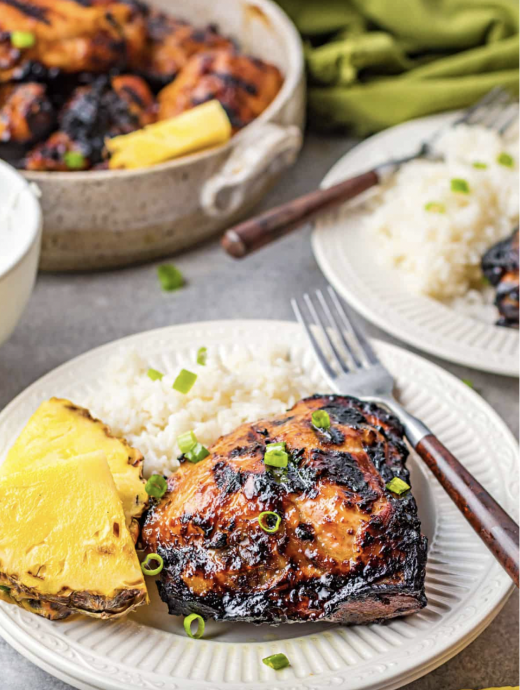 Learn how to make perfect Huli Huli Chicken on the grill. Marinated in a tangy sweet sauce with garlic and ginger, this easy chicken recipe is a perfect main dish for your next grill night!
No meal is complete without dessert. Bake up a batch of these Skinny Pineapple Cupcakes to make your summer time dinner complete. Serve up our favorite potato salad with today's chicken for a complete meal.
Ingredients:
8 chicken thighs and legs, bone in
½ cup packed light brown sugar
½ cup ketchup
2 Tablespoons rice vinegar
¼ cup soy sauce
1 Tablespoon worcestershire sauce
1 ½ Tablespoon ginger, grated
1 Tablespoon garlic, minced
2 Tablespoons sesame oil
1 Tablespoon olive oil