Black Bean Burgers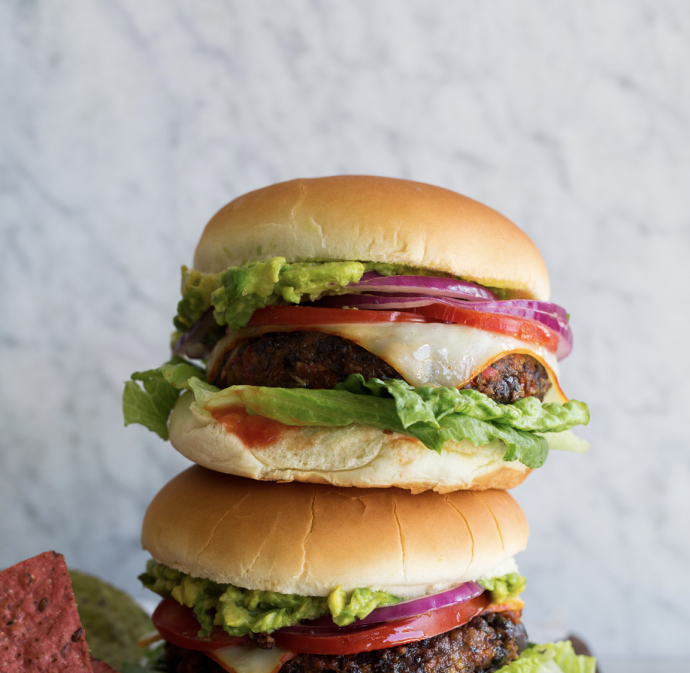 Easy Black Bean Burgers! A healthier option to ground beef burgers that are made with nutritious black beans, fresh veggies, hearty oats and earthy spices. They are perfectly delicious and make for an excellent meatless meal.
These black bean burgers will actually leave you wondering why you haven't had black bean burgers on regular rotation on your dinner menu for years. And you'll love that the food processor does most of the work!
The great thing about these is that they don't weigh you down the way a greasy hamburger does. It's something you can feel good about eating.
This black bean burger isn't dry, it has plenty of flavor and even some richness to it (thanks to the mayo and egg yolks), and the oats and peppers give it a bit of texture. Believe it or not even my kids love these.
Ingredients:
2 (15 oz) cans black beans, drained, rinsed and dabbed dry with paper towels
1/2 medium red bell pepper, seeded, chopped into large chunks
1 large garlic clove, peeled and crushed
2 green onions, ends trimmed and discarded, remaining chopped into 2-inch pieces
3/4 cup rolled oats
1/4 cup cilantro (mostly leaves)
2 egg yolks
2 Tbsp mayonnaise
1 tsp smoked paprika
1 tsp ground cumin
1/2 tsp chili powder
1/2 tsp ground coriander
1/2 tsp each salt and black pepper, then more to taste
2 Tbsp olive oil, divided