Hot Chocolate Balls with Marshmallows (Cocoa Bomb Recipe)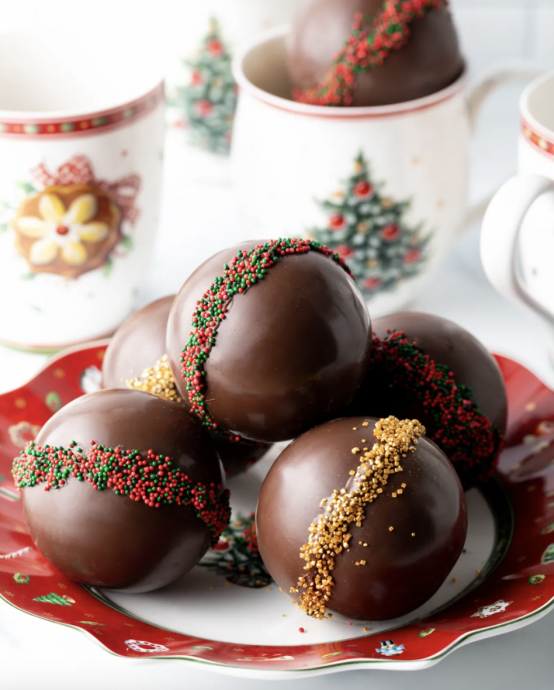 How to Make Hot Chocolate Bombs – Hot cocoa balls are delightful customizable gifts that are easy to make at home! This recipe includes mini marshmallows and colorful sprinkles for extra festive – and tasty! – holiday treats.
Have you become as obsessed with hot chocolate bombs as we are? Hot chocolate balls are easy to make chocolate spheres that are filled with cocoa mix and marshmallows. The bombs dissolve when added to hot milk for a nearly instant mug of delicious double-chocolate happiness!
My sister-in-law told me about this fun edible gift idea a couple of years ago, but we had already made all our holiday gifts. So we decided to give them a try for ourselves the next year and absolutely fell in love!
This year we thought we would put our spin on the classic Hot Cocoa Bombs recipe by adding a little something special to bump up the chocolate flavor.
Ingredients:
16 ounces dark melting chocolate wafers couverture chocolate
1 cup powdered cocoa mix
1 ½ teaspoon ground cinnamon
1 teaspoon salt
1 cup mini marshmallows
6 tablespoons candy sprinkles