Cherry Bars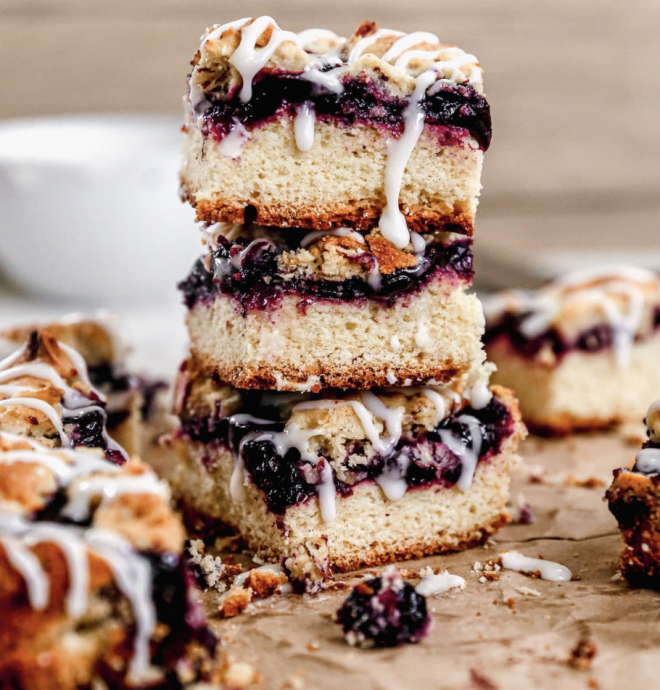 With a sweet almond glaze and not one, but two soft, buttery layers of shortbread wrapped around a sweet inner stripe of cherry pie filling, these Cherry Bars are the perfect way to celebrate the bounty of cherry season.The base and topping of these cherry bars come together in a single bowl and are a cross between a buttery shortbread cookie, a fluffy, moist Buttermilk Cake, and oatmeal crumble.
The inner layer of these cherry bars is my homemade cherry pie filling. It's naturally sweetened, so these are about as close to healthy cherry bars as possible.
A sweet almond glaze adds the perfect amount of sweetness to counter the tartness of the cherries.
Sturdy enough to pick up with your fingers (like Blueberry Oatmeal Bars), but light and moist enough to melt right on your tongue, this cherry squares recipe is a cherry shortcake in a more portable form.
Ingredients:
1 batch homemade cherry pie filling (about 2 cups)
1/2 cup unsalted butter (1 stick), softened to room temperature
3/4 cup granulated sugar
2 large eggs at room temperature
1/2 teaspoon pure vanilla extract
1/2 teaspoon baking powder
1/2 teaspoon kosher salt
1 3/4 cups whole wheat pastry flour or substitute all purpose flour
1/3 cup sliced almonds
For the Glaze:
1/2 cup powdered sugar
1/4 teaspoon pure almond extract
1 tablespoon milk