Grilled Street Corn Grilled Cheese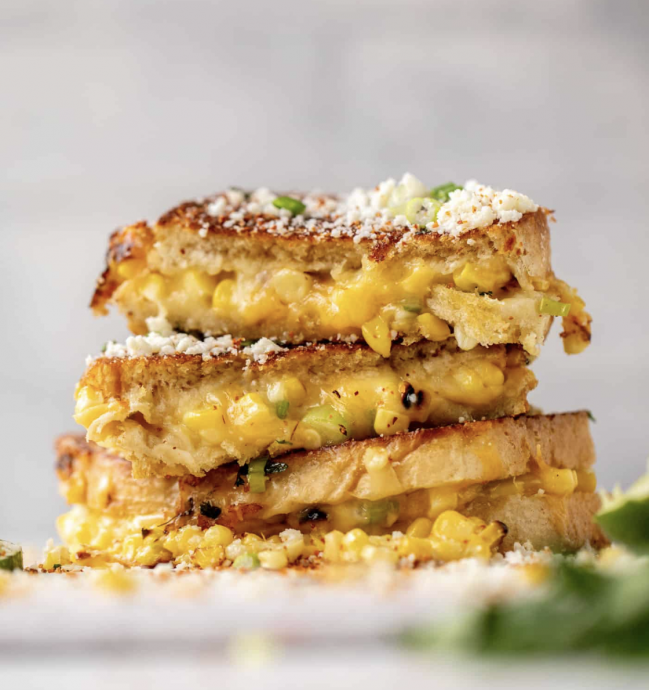 This street corn grilled cheese is the sandwich of the summer! Charred corn with melty cheddar on toasted bread with cilantro lime butter, chili lime seasoning and a sprinkle of cotija cheese. It's fantastic.
Street corn grilled cheese just may be my new favorite thing for all of summer.This is for everyone who loves every version of grilled mexican street corn!
This little grilled cheese doesn't look like much but I can't even explain how much it is bursting with flavor. We have sweet corn, melty cheddar, crumbly cotija and salty chili lime seasoning with a kick. Every bite is something special and it's more delicious than I can even explain!
Ingredients:
2 ears corn on the cob, grilled
4 tablespoons softened butter
2 tablespoons chopped fresh cilantro, plus extra for serving
1 teaspoon freshly grated lime zest
kosher salt
4 slices sourdough bread
6 ounces sharp cheddar cheese, freshly grated
2 green onions, thinly sliced
2 tablespoons crumbled cotija cheese
1 pinch of chili lime seasoning