Grilled Hot Honey Chicken With Sweet Corn Salad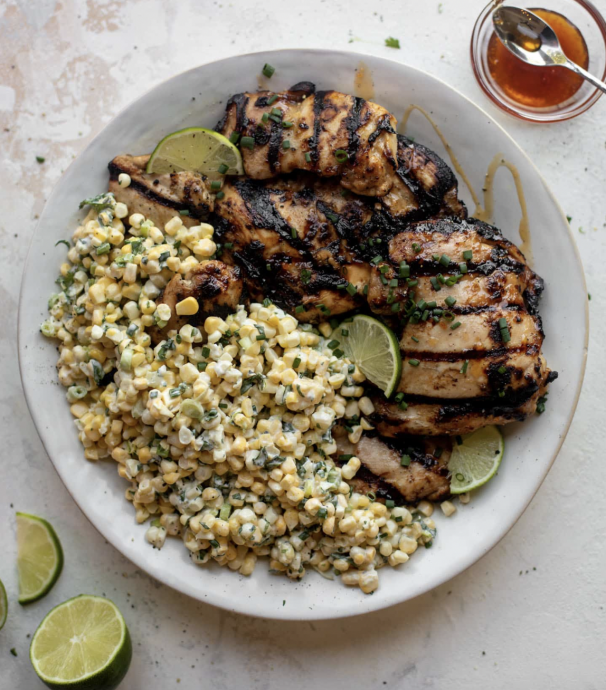 This grilled hot honey chicken is simple and flavorful. Paired with a fresh sweet corn salad that is crisp, refreshing, crunchy and full of lime, this is a weeknight meal that cannot be missed!
I've got summer dinner for you tonight!This grilled chicken is marinated in a simple lemon and hot honey dressing, then served alongside a lime corn salad that is crunchy, creamy, refreshing and bright. Seriously. If that's not the best weeknight dinner for July I don't know what else is.
Ingredients:
HOT HONEY CHICKEN
1 pound boneless, skinless chicken thighs
¼ cup olive oil
2 tablespoons freshly squeezed lemon juice
2 tablespoons hot honey, plus more for drizzling
1 teaspoon freshly grated lemon zest
1 garlic clove, minced
kosher salt and pepper
CORN SALAD
6 ears of sweet corn, kernels cut from the cob
2 green onions, thinly sliced
¼ cup chopped fresh cilantro
¼ cup sour cream
2 tablespoon freshly squeezed lime juice
1 tablespoon freshly grated lime zest
kosher salt and pepper