Oatmeal Pancakes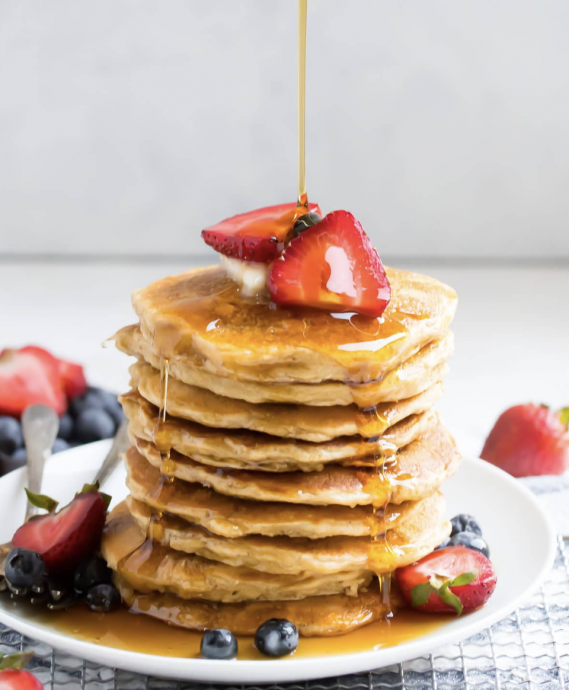 Come one, come all, and bring your forks! Meet my upgraded healthy, easy Oatmeal Pancakes!
These tender pancakes are made with homemade oat flour processed in a blender (that's right, oatmeal pancakes with no flour!). They are 100% whole grain and naturally gluten free.
They also have the best oat-y flavor and a more pleasant texture, thanks to the clever addition of a few extra whole oats at the end.
This recipe is an upgraded version of my Banana Oatmeal Pancakes (an absolute favorite among readers).
It's ideal for times when you crave a classic, homey pancake with oatmeal but don't have bananas on hand.
They're tender and fluffy, meaning even the staunchest of pancake purists will approve.
Ingredients:
2 tablespoons canola oil or melted, cooled unsalted butter or melted, cooled coconut oil
3/4 cup nonfat plain Greek yogurt
1/2 cup nonfat milk
2 cups old-fashioned oats , divided (or quick oats; do not use steel cut or instant)
2 large eggs
3 tablespoons pure maple syrup
1 teaspoon pure vanilla extract
1/2 teaspoon ground cinnamon
1 tablespoon baking powder
1/2 teaspoon kosher salt
1/2 cup mix-ins of choice: toasted chopped nuts , chocolate chips, blueberries, or diced fresh or dried fruit (optional)
For serving: pure maple syrup , butter, or any of your favorite pancake toppings