Scalloped Potatoes Recipe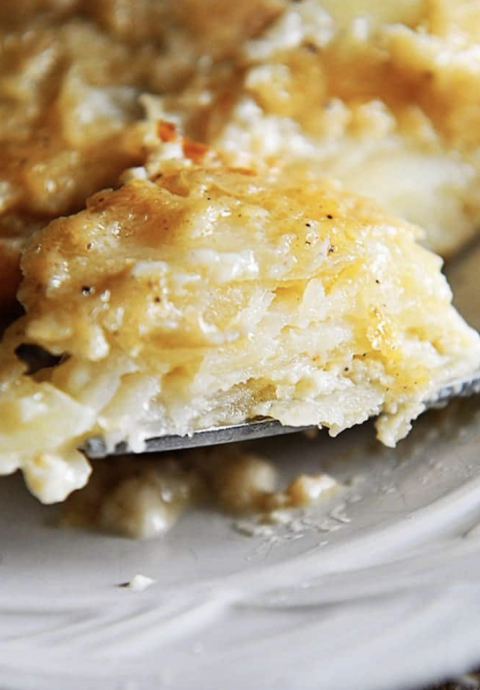 This easy scalloped potatoes recipe makes the best potato side dish! Tender slices of potatoes in an easy creamy sauce is a classic favorite!
Scalloped potatoes are an easy, classic favorite potato side dish that is great for a Sunday supper, holidays like Easter, Thanksgiving, and Christmas! It makes the perfect side dish for serving a group. With the exception of mashed potatoes, it is hard to think of a more comforting potato side dish. Even though it seems so elaborate and elegant, it really couldn't be simpler to make! Originating from England, it is a recipe for uniformly and thinly sliced potatoes that are arranged in layers and baked in a creamy sauce. If you add the optional cheeses listed in my recipe, you have technically transformed your scalloped potatoes into Potatoes Au Gratin as traditional scalloped potatoes do not include cheese.
Ingredients:
4 large Russet or Yukon Gold potatoes sliced thinly to 1/8-inch thick
1/4 cup butter
1/4 cup all-purpose flour
2 cups whole milk or heavy cream
1/2 teaspoon Kosher salt
1/2 teaspoon ground black or white pepper
1/8 teaspoon cayenne pepper
OPTIONAL INGREDIENTS
1 cup grated Monterrey Jack cheese
1 cup grated Cheddar cheese