Perfect Queso Dip Recipe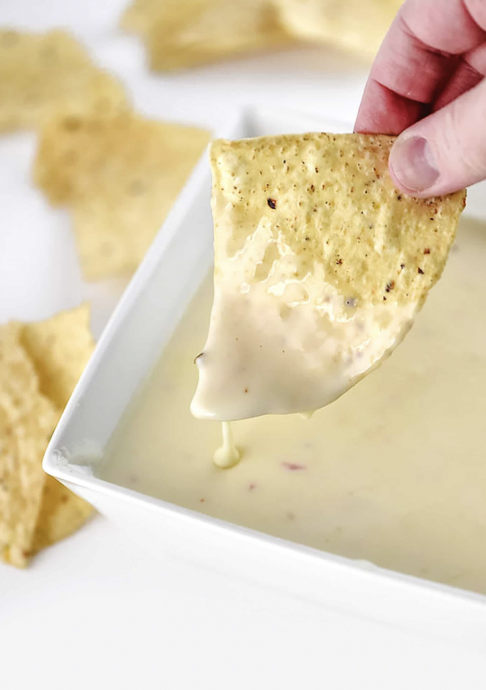 This Queso Recipe has only 4 ingredients but can be made 3 ways! Make this easy queso on the stovetop, slow cooker or microwave for the perfect appetizer! It's a delicious recipe you'll make time and again!
While chips and salsa may always the first things on the table when we sit down at our favorite Mexican restaurants, I'm anxiously waiting on the delivery of our queso, or cheese dip. So I decided I had to create a perfect and easy queso recipe. Homemade queso cheese dip is perfect for serving for everything from an easy weeknight supper or snack with the family to entertaining on the weekends. It just doesn't get any easier than this recipe with the various ways to make it.
Ingredients:
1/2 cup grated jalapeno cheddar cheese or Pepper Jack cheese
1 cup grated white American cheese
1/2 cup grated white queso cheese
1/2 cup half and half or whole milk