Air Fryer Apple Hand Pies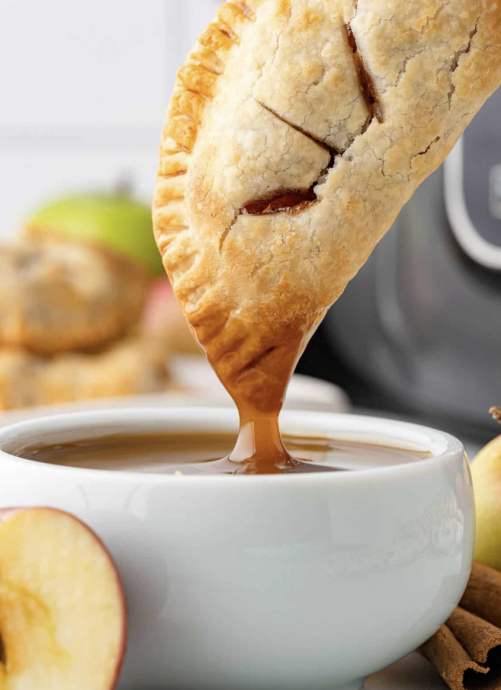 These Air Fryer Apple Hand Pies have a sweet, brown sugar apple cinnamon filling, inside a perfectly flaky pie crust. They are the delicious way to enjoy a personal sized apple pie. Best of all, they are ready in less than 30 minutes.
Sprinkle some flaky sea salt on top: This hand pie recipes absolutely fantastic with a little bit of flaky sea salt sprinkled on top. The salt complements the sweetness of the apple pie filling perfectly.
Ingredients
2 Granny Smith apples, peeled and diced
⅓ cup brown sugar (I use this brand)
1 teaspoon cinnamon
3 teaspoons cornstarch (I use this brand)
1 package pie crust
1 large egg
1 teaspoon water