White Pizza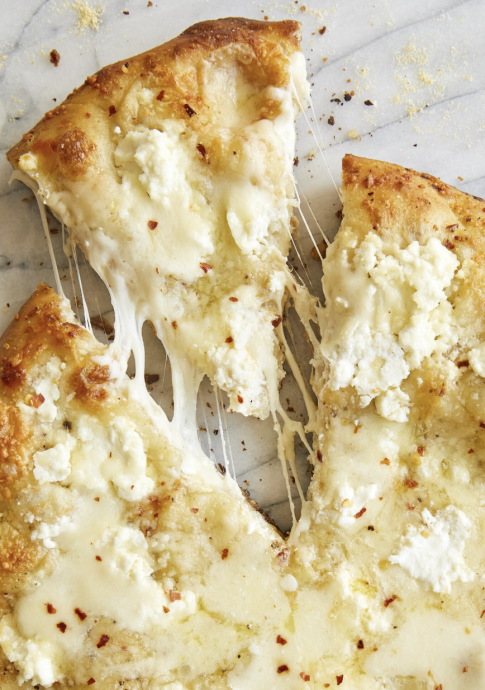 Made with 3 different cheeses (no tomato sauce here!) and drizzled with extra-virgin olive oil, garlicky goodness. Yes, please!
I love, love a good margherita pizza. But sometimes I just crave a white pie like nothing else. It's so simple with a few different white cheeses but my goodness, it's really something else.
It could be the dollops of ricotta. The melted mozzarella. Or the garlicky-olive-oil goodness with a hint of heat from the crushed red pepper flakes. Maybe it's all of the above.
Ingredients:
1/4 cup yellow cornmeal
1 pound pizza dough, homemade or store-bought
2 tablespoons extra-virgin olive oil
2 cloves garlic, finely grated
1/4 teaspoon crushed red pepper flakes
Kosher salt and freshly ground black pepper, to taste
6 ounces fresh mozzarella, torn into small pieces
1/2 cup ricotta cheese
1/3 cup freshly grated Parmesan
Fresh basil leaves