Yogurt Parfaits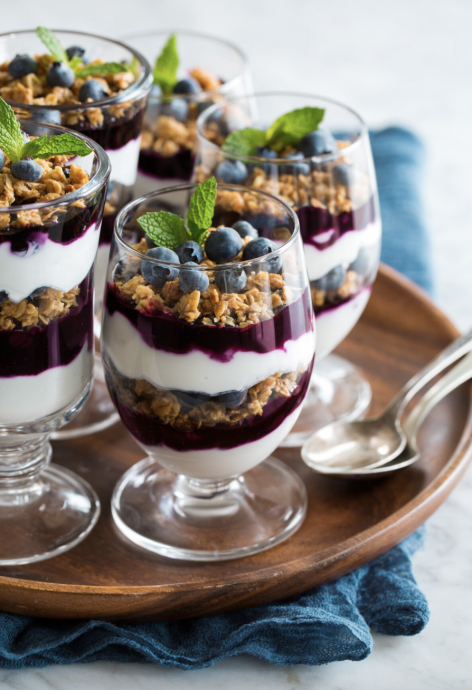 Homemade Yogurt Parfaits – Layered with a fresh blueberry compote, rich and creamy Greek yogurt, and crisp cinnamon granola. A simple recipe that makes for a delicious weekend breakfast, a tempting midday snack, or impressive brunch display.
These simple yogurt parfaits are the perfect way to start any day. They are fresh and fruity, sweet and tangy, and you'll love the hints of spice in the granola.
And who can resist all that pretty layering?
There's a nice blend of textural contrast in them between the juicy sauce and blueberries, the thick and creamy yogurt, and the crisp granola. It's a highlight of a parfait.
Ingredients:
2 2/3 cups fresh blueberries, divided
1/4 cup granulated sugar, can adjust to taste
1 Tbsp water
2 2/3 cups low fat plain Greek yogurt
1 cups cinnamon granola store-bought or homemade (break up larger clusters before measuring)